Lutz Schüler, dynamic Virgin Media chief, with a track record at O2 Germany, is to lead the new VM-O2 joint venture, subject to competition clearance.
O2 CFO and experienced merger overseer Patricia Cobian to take on the JV finance role.
No room for O2 CEO Mark Evans.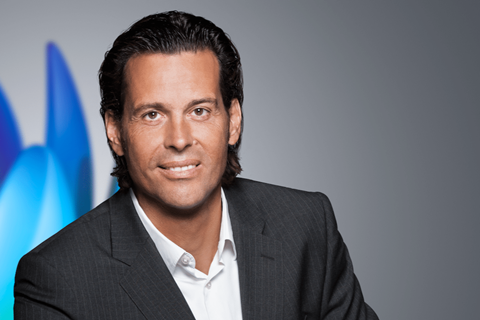 Telefónica Group and Liberty Global unveiled Lutz Schüler as the founding CEO of the planned Virgin Media and O2 UK joint venture, and Patricia Cobian as Chief Financial Officer for the combined entity. Current Virgin Media Chief Executive Schüler was favourite to attain the CEO post, and the confirmation appears to draw a close to Mark Evans' time with Telefónica in the UK. The deal remains subject to clearance by the Competition and Markets Authority.
Schüler has been a star player for Liberty Global since 2011, first as CEO of its former German cable business Unitymedia and then, after a deal was agreed to sell Unitymedia to Vodafone, as Chief Operating Officer of Virgin Media. A year into the job he was promoted to CEO as Virgin Media sought to overcome earlier stumbles and create an expansive national converged competitor to BT Group. The robust declared intent of the UK cableco under new management manifested itself more fully with the announcement of the proposed VM-O2 merger and the continued references to the creation of a "national connectivity champion".
While Schüler will be seen as Liberty Global's man, the joint statement from the Liberty Global and Telefónica Group emphasised also emphasised his track record within Telefónica Group. Prior to Unitymedia, Schüler was with Telefónica Deutschland in its various guises between 1998 and 2010, including a stint as Chief Operating Officer, and as Chief Executive of Hansenet, a fixed broadband business acquired from Telecom Italia.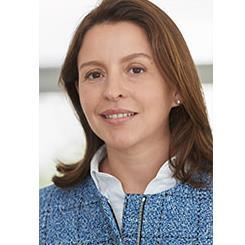 The links with Germany can also be seen with the appointment of Cobian, a veteran business development and strategy executive with Telefónica Europe.
At the unveiling she was described as instrumental in developing the integration plan for the merger of Telefónica Deutschland and rival E-Plus in 2014 and she remains a member of the German OB's supervisory board. The two operators' coming together was not without hiccups, however. While the corporate merger progressed quickly and smoothly (and Cobian moved on to O2 UK within months), the combination of the two networks saw the German operating business struggle with service quality and customer experience for several years, and it has only just managed to level the playing field with rivals Deutsche Telekom and Vodafone. Since 2016, when Evans switched from CFO to CEO for O2 UK, Cobian has been head of finance for the operating business.
They think it's all over for caretaker manager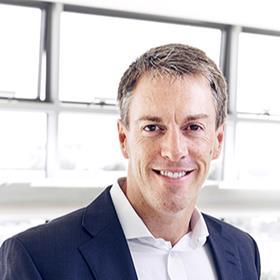 The sunsetting reign of Mark Evans as O2 UK Chief Executive bridges the period between Telefónica Group's initial attempt to offload its UK assets and the anticipated success of its second stab at monetising the business.
Evans was elevated from the role of CFO in 2016 in the wake of the collapse of the sale of the O2 business to CK Hutchison, as former CEO Ronan Dunne followed through with plans to leave the business and headed to Verizon in the USA. It was initially expected that Evans' role would be to maintain a steady hand at the tiller as the Group looked into a potential private equity sale or initial public offering for the business.
However, he instead found himself steering the business for a sustained period, and steadily improving efficiency and profitability, while maintaining the OB's reputation for customer loyalty, albeit without the innovation and inventiveness upon which O2 had built its reputation.
Evans talked up his role in developing the plans for the new UK joint venture that he "helped bring to the table" and predicted success for those driving it on. It appears he will not be involved with the JV post-completion, with Telefonica Group Executive Chairman José-María Álvarez-Pallete expressing gratitude for Evans' "exceptional leadership" and blandly stating he will remain as O2 CEO until completion.
Curiously, the announcement of Schüler and Cobian did not explicitly state that Evans was leaving Telefónica Group. At the time of writing Telefonica had not responded to a TelcoTitans query as to whether this was an oversight, or whether it indicates that the finer details of Evans' future — either within or outside the Telefónica universe — are yet to be confirmed. It appears, though, that the confirmation of the appointment of Schüler may have been hastened by a Sky News report breaking the news before an official announcement could be released.

Neal Doran is a Senior Analyst for TelcoTitans. Neal's industry knowledge and experience as a telecoms analyst and writer spans three decades, and he has been a key part of TelcoTitan's Editorial team since 2001.