Finnegan doubtful on merits of O2–Virgin Media deal, but bullish on leading further UK consolidation.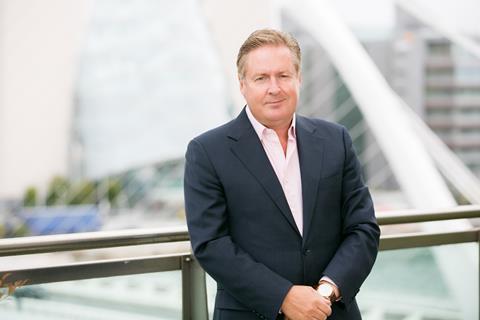 Robert Finnegan, new Chief Executive of Three UK and Three Ireland, cast doubt on the value of the proposed Telefónica UK–Virgin Media merger for British customers, while also calling for continued consolidation in the country's "dysfunctional" market.
In an interview with The Sunday Telegraph, Finnegan suggested that the focus of the O2–VM deal is on a quick return to shareholders, rather than "inward investment". The head of the fourth-placed UK mobile player went on to say that the UK market is suffering due to competition watchdogs pushing quantity over quality in relation to mobile network operators.
While he was less than enthusiastic about the merger between O2 and the cableco, Finnegan may be seeking ways to take some of the heat out of competition in the UK market. He has previously stressed that Three's owner CK Hutchison is by nature a consolidator, and in his latest Telegraph interview alluded to the Hong Kong-based group's willingness to spend, as well as its consolidation achievements in Austria, Ireland, and Italy.
Finnegan's view on the O2–Virgin Media deal is arguably borne out by the plans of the JV partners Telefónica Group and Liberty Global to load up the merged entity with debt, and in Telefónica's case to use the funds for reducing the Group's debt burden.
In an earlier interview with the Irish Independent on his appointment to the UK & Ireland role in spring 2020, Finnegan stressed that "we're a consolidator — and we won't be consolidated", adding that he would be focusing on how the UK business can "move… forward to the same scale we have built in Ireland".
Bolstered by its 2013 buyout of Telefónica Ireland, Three Ireland is currently a strong second in the Irish market with 35% share under its main brand, compared to Vodafone Ireland's 38.5%. However, Three also has an MVNO relationship with Tesco Mobile, which has a 6% share. Unlike its sister business in the UK, Three Ireland is a leader in the business segment, said to have a 40% market share of the country's corporate customers, compared to 10% for the UK unit.
Finnegan to begin again
No detail was provided as to how this consolidation ambition could be achieved but with former target O2 involved in the Virgin Media deal, and EE ensconced within BT Group, Vodafone UK appears the only MNO free to consider for mobile market consolidation.
Tie-ups with Sky or TalkTalk to follow the trend towards fixed-mobile convergence may be a more likely prospect, particularly as Three's plans for delivering fixed-wireless access (FWA) appear to have stalled. While Finnegan talked up the potential of FWA as a fixed-line replacement "in time", it appears unlikely to solve the nearer-term problem of being a pure-play operator with rivals hellbent on pushing the market towards bundles.
Despite the ambitious talk on scaling in the UK through possible mergers, Three UK is already facing significant challenges, including walking back its decision to rely solely on Huawei Technologies for its 5G infrastructure, with Ericsson (Three Ireland's 5G partner) now brought in to help the operator keep within UK government restrictions on the use of vendors deemed to be high-risk.
Although Three is already in a strong position as a 5G spectrum holder, it is also preparing for another spectrum auction in early-2021, which could prove a drain on the business. Finnegan believes the sale should have been reworked, with frequencies distributed among existing players at the reserve price to avoid "£400m [€445m] or £500m being sucked out of the market and not available for investment".

Neal Doran is a Senior Analyst for TelcoTitans. Neal's industry knowledge and experience as a telecoms analyst and writer spans three decades, and he has been a key part of TelcoTitan's Editorial team since 2001.