The private equity acquisition of Spain's number four operator may see a short-term spike in competition, but could ultimately lead to consolidation, easing pressure on Telefónica and Vodafone.
Opportunities could emerge for Telxius to pick up MásMóvil masts in the aftermath.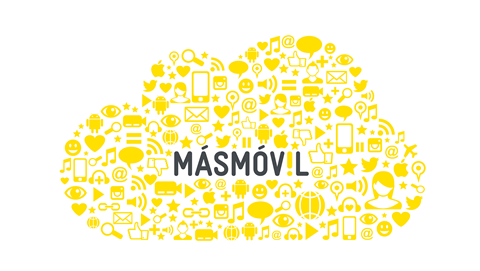 Private equity firms Providence Equity Partners, Cinven, and KKR have launched a bid to acquire Spanish telco MásMóvil through a deal that values the market challenger at €5bn (£4.5bn).
The firms have offered €22.50 per share for the business, representing a 20% premium on the share price at the time of the announcement of the deal. MásMóvil officially welcomed the deal, stating it would be "beneficial for MásMóvil's shareholders and other stakeholders".
MásMóvil has expanded in recent years as a converged operator, focused on the value segment of the market through the acquisition of mobile operator Yoigo, as well as smaller MVNO brands including Lebara, Pepephone, and most recently Lyca. It also has wholesale partnerships with Orange Spain and Vodafone Spain, to boost its fibre-to-the-premises (FTTP) footprint and provide nationwide fixed-broadband coverage, and a national mobile roaming and mast-sharing agreement with Orange. The number-four player has a 14%-mobile market share, and 11%-broadband market share.
New ownership may just be the start
The planned acquisition is significant as a first move in anticipated consolidation across the European telecoms sector, driven by the economic crisis accompanying the COVID-19 pandemic, and the apparent dent taken to the European Commission's resistance to markets moving from four network operators to three by the European General Court's ruling on the previously proposed merger of Telefónica UK and Three UK.
Jerry Dellis, an analyst with Jefferies, suggested that the proposed new owners may benefit from not having to be answerable to the stock market, and could push for growth of share through aggressive pricing in the short term, as part of a long-game that could see the Group sold to a bigger player as part of a consolidation deal.
There had been speculation in 2019 of a potential merger between MásMóvil and struggling Vodafone Spain, although this talk died down as it appeared MásMóvil was unwilling to meet Vodafone's valuation of its local OpCo. Vodafone's interest in deal-making in Spain is now muted at best. Orange, though, may prove a good fit with MásMóvil should consolidation be on the cards, through the existing close relationship on network sharing.
Alternatively, the proposed new owners may continue to pursue a current MásMóvil strategy on monetising infrastructure assets, with the group having sold its FTTP network covering nearly one million homes to Macquarie Capital in a deal agreed in late-2019. It also previously entered a sale and leaseback agreement with Cellnex, selling 551 sites to the infrastructure player in early-2018.
One of the new planned owners, KKR, is also a 40% stakeholder in Telefónica's Telxius infrastructure unit, which could perhaps enable links to be forged between the supporting Telxius in building up its assets and MásMóvil in maintaining an infrastructure-light approach.
National interests may intervene
A potential obstacle to the deal could be legislation introduced in Spain as the COVID-19 crisis moved towards its peak, with the competition authority the CNMC lobbying the government to introduce protections for key national assets from foreign investment funds. The new rules require authorisation of foreign direct investment that may have an impact on national security or public order. While the concerns behind the new amendment to investment provisions in the country was the risk of entities beyond the reach of the European Union acquiring major strategic companies such as Telefónica, energy group Repsol, or financial institution Santander, the venture partners are consulting as to whether additional clearance will be required for the MásMóvil deal.