Former Tesco Mobile CMO to lead on VM O2 brand and marketing as two prime candidates depart.
Veteran Groves set to push for a more holistic approach to customer experience across the merged business.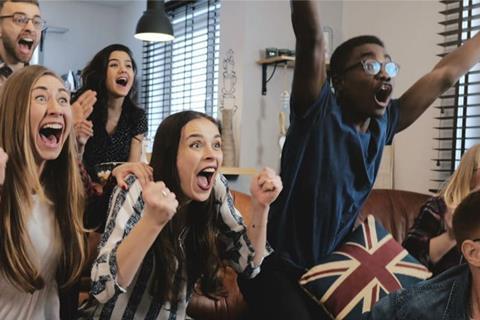 Simon Groves was confirmed as Director of Brand and Marketing at the Telefónica UK and Liberty Global joint venture Virgin Media O2 (VM O2). In taking the role, Groves is stepping up from his position as O2 Director of Brand and Marcoms after the two most likely candidates for the top marketing job left the JV.
Groves' new post will see him leading brand and marketing for the merged business, covering campaigns, media, and sponsorship as well as an evolving brand strategy. The foreseeable future will see both the O2 and Virgin Media brands marketed discretely, while joint services are promised in the near future. Groves will report to Chief Operating Officer Jeff Dodds.
Since the merger of O2 and Virgin Media has become official, the chief marketing officers of both sides of the business have moved on.
As the merger deal got the provisional nod from the UK's Competition and Markets Authority in April 2021, swiftly followed by an outline of the merged entity's management team, Nina Bibby, O2's experienced CMO, announced her planned departure. The initially announced management for VM O2 notably did not include a head of marketing, although it appeared that Cilesta Van Doorn, Bibby's peer at Virgin Media, was staying with the company. However, in early-August, Van Doorn was unveiled as the new CMO of radio and outdoor media company Global Media.
Although official confirmation of Groves' elevation did not emerge until mid-August, his LinkedIn page indicates he took on the role in July, about a month after the merger was formally completed.
Groves' customer experience experience
For the majority of his professional career, Groves has held marketing roles at Telefónica-related companies, rising through the ranks at O2 to become Director of Brand, Marketing & Customer Experience Strategy in 2006. In 2013, he pivoted to the Tesco Mobile JV owned by O2 and the titular supermarket where he was CMO. Groves subsequently returned to the O2 fold in late-2018, and from December 2019 was Director of Brand and Marcoms.
Groves has previously declared an obsessive focus on customer experience as his key business philosophy — positioned as an integral part of the overall brand and business strategy, rather than as an overlay to service delivery. He has cited the critical value of O2's loyalty programmes in its transformation in its early years, and instigated similar approaches at Tesco Mobile with a focus on family-oriented perks that chimed with the target market for the value-focused MVNO.
In his early days at VM O2, he will likely be focused on bringing the two businesses' customer bases together. When the deal was first announced, Liberty Global's Chief Executive Mike Fries highlighted research apparently showing considerable interest in convergence, and suggesting that the two brands' appeal "grows even stronger when they are considered together" (Telefónicawatch, #143).

Neal Doran is a Senior Analyst for TelcoTitans. Neal's industry knowledge and experience as a telecoms analyst and writer spans three decades, and he has been a key part of TelcoTitan's Editorial team since 2001.