Former O2 UK CEO steps aside as head of Verizon's fixed-mobile consumer business.
New role will see Dunne act as Strategic Advisor to Verizon Chairman.
Change comes as new allegations linked to O2's role in Phones 4u demise continue to emerge.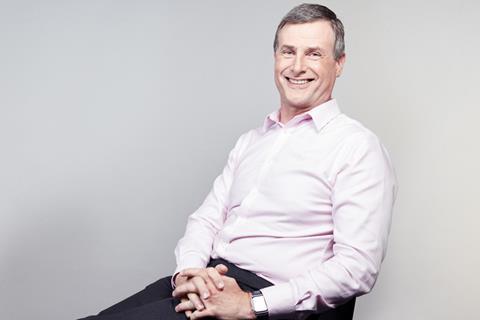 Management changes at Verizon Consumer Group (VCG), the consumer fixed and mobile business of the US giant, will see current CEO Ronan Dunne pivot into an advisory role, to be replaced by his current number two, Manon Brouillette, in January 2022.
In a Twitter message accompanying the news, Dunne said it was "time for new leadership" as the business progresses its 5G-focused strategy. After what he described as "handing the keys over" to Brouillette, former Telefónica UK chief Dunne will stay with Verizon, taking the title of Strategic Advisor to Group Chairman and CEO Hans Vestberg.
Dunne will also become Verizon's representative on the board of Yahoo. Verizon sold control of the faded media business to private equity firm Apollo Global Management in May 2021, while retaining a 10% stake as part of the $5bn (£3.69bn/€4.32bn) deal.
Brouillette fast-tracked to the top
Brouillette only took on the newly created role of Chief Operating Officer and Deputy CEO for VCG in June of this year, when she was charged with leading transformation initiatives and driving employee engagement.
Her entrepreneurial background was highlighted at the time, focused on the near-15 years spent with Canadian converged operator Videotron, where she was responsible for the launch of wireless operations in 2020, and ultimately spent more than five years as President and CEO.
Brouillette is also a high-profile non-executive director, with positions on the board of Patrick Drahi's Altice USA communications business, rental startup Sonder, and, until her initial appointment at VCG, digital commerce platform provider Lightspeed, among others.
While her initial role with VCG could be seen as a stepping stone towards a planned transition to the CEO post, it is unclear if the jump to the top job at VCG, just six months after first joining, was part of the initial plan.
Job Dunne
Dunne was CFO and then CEO at Telefónica UK between 2005 and 2016, before leaving for Verizon to lead its consumer-focused business, which saw him take charge of the integrated fixed-mobile Verizon Consumer Group on its advent in 2019. In recent years, he has overseen a rising focus on customer experience, and developing a platform enabling the delivery of digital services at the forefront of sector trends on data-driven personalised offerings.
While enjoying success in the USA, Dunne's previous role as head of O2 UK in the 2010s continues to draw attention and controversy. He has emerged as a central figure in claims by the administrators of collapsed mobile retailer Phones 4u that the UK's mobile network operators colluded to bring about the downfall of the distributor in order to move the market away from low-profit indirect channels.
Dunne and Telefónica Group have denied any wrongdoing and dispute the claims made in the case. Nevertheless, Dunne has been described by Phones 4u lawyers as attempting to collude on pricing strategies with rivals, and, in the latest updated claims from the retailer submitted in late-October, making efforts to coordinate operators' negotiations with Apple on new distribution deals with a view to price fixing.
These new claims have been dismissed as "so vague and unparticularised as to be embarrassing" by Telefónica's lawyers, who also denied attempted price fixing. Nevertheless, Dunne's tenure remains controversial, and historic allegations of bribery within the business that are being investigated by the Serious Fraud Office garnered attention earlier this year, covering a period when the UK sector was likened to the "Wild West".

Neal Doran is a Senior Analyst for TelcoTitans. Neal's industry knowledge and experience as a telecoms analyst and writer spans three decades, and he has been a key part of TelcoTitan's Editorial team since 2001.