Industry watchdog still inspecting ins and outs of Oi divestment.
Closure now expected in early-2022.
Consortium partners still confident of being granted go-ahead.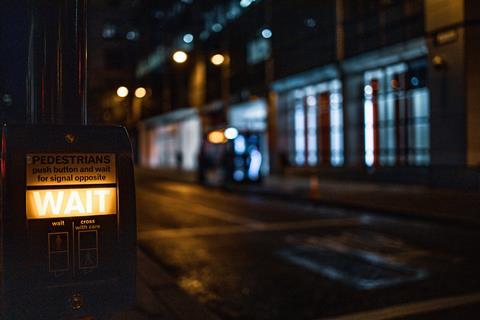 The consortium featuring América Móvil's Claro Brasil, Telefónica|Vivo, and TIM Brasil is facing a longer wait to secure mobile assets from recovering bankrupt operator Oi, with a delay beyond the October 2021–December 2021 completion target now expected.
Continued regulatory scrutiny of the proposed sale has all but derailed the original timetable laid out when the deal, worth BRL 16.5bn (£2.2bn/€2.5bn), was confirmed in late-January, Rodrigo Abreu, Oi Chief Executive (CEO), indicated last week (Telefónicawatch, #145 and #147).
While Abreu maintained that the clearance of the deal remains on course, the operator is now indicating that the sale of the mobile assets may not now close until early in the first quarter of 2022, as opposed to earlier expectations that the deal would be completed by the end of Q4 FY21. Speaking on the operator's Q1 FY21 earnings call, Abreu told analysts that the Conselho Administrativo de Defesa Econômica (Administrative Council for Economic Defence/CADE), the country's competition authority, is likely to clear the Oi plan to create a new InfraCo ahead of any decision on the disposal of its mobile assets. The closure of the mobile deal is therefore expected "towards the first quarter of 2022", but this should not disrupt the Group's plans to complete its reorganisation, and exit the judicial recovery plan it entered into when on the verge of insolvency, by May 2022.
Oi is also offloading infrastructure assets as part of the restructuring process, and seeking to transition into a fibre infrastructure provider for consumer, corporate, public sector customers, and other service providers (Telefónicawatch, #145 and #146).
" We expect that 2022 to be a year where both [the infrastructure] and mobile assets will have been closed and will be in a full transition process in terms of securing that the operation is [in] a transition seamlessly to the new owners. "

Abreu (via Seeking Alpha).
Oi's CEO refrained from detailing reasons behind the delay, although local objections are likely a key contributing factor.
BNamericas reported that regional players such as Algar Telecom continue to resist a deal that will bolster Vivo's position as Brazil's leading mobile network operator, and in late-April 2021, CADE is reported to have accepted a request from Algar and local service provider association TelComp to be recognised as interested third parties in the review process for the Oi mobile sale.
Prior to the final agreement being reached on the sale, there were reports that four of the seven advisors to the body held strong objections to consolidation in the market (Telefónicawatch, #146). In an effort to alleviate these competition concerns, the consortium has agreed to distribute Oi's assets on a regional basis (Telefónicawatch, #150). These assets comprise Oi's spectrum licences, customer base, and real estate rights. TIM secured the largest portion of available assets (Telefónicawatch, #146).
More recently, Telefónica has expressed confidence that CADE clearance for the sale and break-up of Oi's mobile assets would be secured. In comments accompanying its Q1 FY21 results, the Group said the deal "remains on track" and that it expects regulatory clearance to be secured by the end of the year.
Mario Girasole, Senior Executive Vice-President for Regulatory, Institutional & Press Relations at TIM, also recently said he was confident of a favourable decision from CADE given the sale Oi's mobile assets is effectively a "solution to a problem". Telecoms regulator Anatel has already signalled intent to give the deal its seal of approval (Telefónicawatch, #150).
Oi is the smallest of the four main players in Brazil's mobile sector, with a subscriber market share of 16%, according to the most recent data released by consultancy Statista. Vivo is the largest provider with 34%. Claro follows in second (27%) and TIM, Telecom Italia's Brazil subsidiary, is third (23%).

Sam Patterson is a Staff Reporter for TelcoTitans, contributing telecoms news analysis since September 2020 as part of the TelcoTitans Editorial team.