FM group indicates it is picking up more business from BT and Vodafone.
DAEL Ventures UK brings in ADC capabilities for cell towers.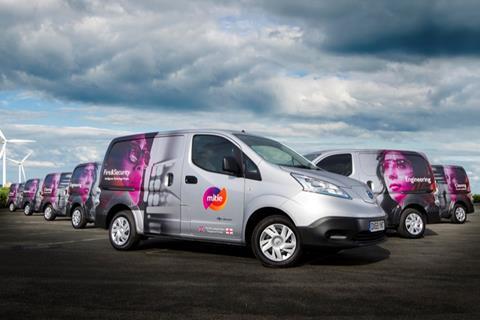 Mitie Group, the facilities management (FM) services provider, indicated that it is picking up more business from BT and Vodafone following the decision by the UK government to remove equipment from high-risk vendors such as Huawei Technologies in 5G networks.
This is primarily owing to Mitie's August 2021 acquisition of DAEL Ventures UK, which includes DAEL Telecom, JB Towers, and JISTICs, from DAEL Netherlands for £15m. The aim of the transaction was to create a new Mitie Telecoms division within its Technical Services business, providing services from mast design through to the decommissioning of sites, with a particular focus on supporting the rollout of 5G in the UK.
Speaking during the presentation of Mitie's results for the six months to the end of September 2021, Carlo Alloni, Managing Director, Technical Services and Integrated Facilities Management at Mitie, indicated that combining DAEL Ventures' acquisition, design, and construction (ADC) capabilities for cell towers with Mitie's FM business will help generate additional opportunities.
"We see significant growth opportunities", he said (according to VIQ FD Disclosure). "With the Huawei decommissioning, the 5G uptake, is, I would say, pretty hot out there".
Mitie CEO Phil Bentley also said: "DAEL Telecom brings design, construction, active maintenance in Mitie's telecoms business. We've already added new business from Vodafone and BT and expect full year revenue to be double the previous year".
DAEL Telecom Ltd was founded in 2012 and has been supporting UK telecoms operators for a number of years. For example, in July 2019 the supplier was commissioned by Vodafone UK to deploy two temporary masts to increase connectivity during Royal Ascot.
For its part,
Mitie
has been providing FM services to BT since at least 2012, when it won a three-year contract to provide proactive mobile patrol services to 700 buildings in BT's UK property portfolio.
Mitie has also served as the FM partner for UK tower joint venture (JV)
Cornerstone
Telecommunications Infrastructure since early-2016 (
Vodafonewatch
, #142 and #144). A new contract, covering 20,000 assets,
was awarded to Mitie
in early-December 2020 following a re-tender process. Vodafone-owned TowerCo Vantage Towers holds a 50% share in Cornerstone after
taking over the stake from Vodafone UK
earlier this year (
Vodafonewatch
, #193). Vantage
recently confirmed
interest in a takeover of UK partner Virgin Media O2's 50% stake in the JV.
Mitie featured at
Vodafone's 2021 Supplier Awards
, receiving recognition in the
Inclusion
category.

Anne Morris is a freelance journalist, editor and translator. She has been working as a reporter and news analyst for TelcoTitans since 2016.