Sky makes progress on its FTTP launch; Altnet blames Openreach for failings; and Yorkshire superfast procurement process opens.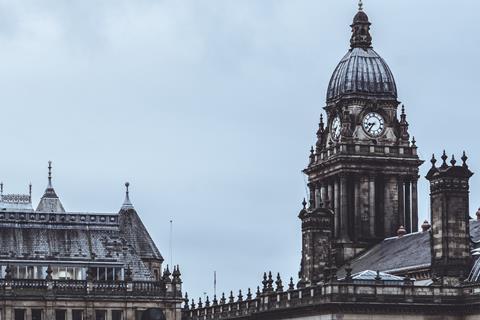 BT rival Sky Broadband is reportedly making progress on its long‑anticipated fibre‑to-the‑premise (FTTP) launch, which will operate on Openreach infrastructure. Though slated for rollout in early‑2020, an ISPreview article claimed that Sky's FTTP will be tested over the summer in a "small‑scale pilot". A wider scale launch is expected to be announced in the months following.
Altnet People's Fibre blamed Openreach's FTTP expansion in Deeside for the abandonment of its full‑fibre rollout plans in the Welsh town. People's Fibre described Openreach's FTTP deployment as "directly blocking both our progress and investment" in the area. Little is known about People's Fibre, except that it claims to have been deploying full fibre in Sweden for the last ten years, focusing on underserved areas. The altnet reportedly entered the UK's full‑fibre market during January 2020, with Deeside its first target rollout area.
Openreach highlighted that in Leeds — one of BT's key next-generation network and services hubs — it has now passed more than 100,000 homes and businesses with FTTP. The provider enabled FTTP in several districts of the city during COVID‑19 lockdown. Leeds has developed into a major ultrafast broadband battleground between BT and rivals such as Cityfibre and Virgin Media. It was one of the first targets of Openreach's urban Fibre First programme in 2018, and Enterprise recently secured a deal with Leeds City Council to roll out full-fibre connectivity to several hundred council buildings, hospitals, and schools, prospectively creating various other connectivity and services downstream benefits (BTwatch, #298, #301, #303, and #311).
Openreach secured a ten‑year deal with Suffolk County Council to expand "superfast" (30Mbps+) broadband coverage to near universal levels in the county. It is understood that £10m of the £21.7m contract will derive from BT via clawback funds. The move forms part of the Suffolk Better Broadband Programme, which began in 2010 and has increased superfast reach to 96% of premises and plans to hit 98% by the end of 2020 (BTwatch, #237, #242, and #261). Phase 3 of the project will extend coverage past 98%. The contract will run until the end of January 2030.
North Yorkshire County Council opened a procurement process for its £12.5m Superfast Broadband North Yorkshire contract, with aim to extend 30Mbps+ broadband coverage to 100% of the county. The council's selected supplier will be announced by December 2020. Phase 4 of the programme sees the council seeking to build on Openreach's work during the first three blocks, which aim to have delivered superfast connections to approximately 90% of North Yorkshire premises by June 2021. It has identified 38,038 'white' premises, in mainly rural areas, that continue to receive broadband speeds of less than 30Mbps.