Ergen shows TMUS he will not be easy to deal with.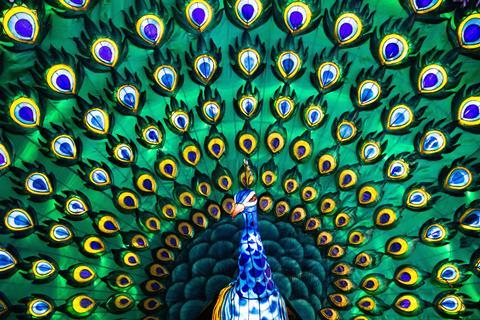 T‑Mobile US (TMUS) finally completed a Department of Justice (DoJ)-mandated deal to sell Sprint's Boost Mobile wireless prepaid business to Dish Network.
Charlie Ergen, the billionaire Chairman of Dish Network, remained in keeping with his reputation as a tough cookie by looking for last-minute concessions from TMUS before eventually signing off on the $1.4bn (€1.2bn) purchase.
A divestiture of Boost was one of the commitments made by TMUS to the DoJ to secure approval for the Sprint takeover (Deutsche Telekomwatch, #85). Although owned by Sprint, Boost functions as a mobile virtual network operator (MVNO), with Sprint playing host, and had 9.3 million prepaid subscribers at the time of the transaction. Dish Network, through its arrangement with TMUS, can also offer mobile services via a seven-year MVNO agreement with the NatCo. The telecoms market-entrant has high ambitions to build its own nationwide 5G network in the meantime, based on open RAN principles.
Checkpoint Charlie
Where Ergen apparently had issues with TMUS was over access to the TMUS network — considered superior to Sprint's. "We don't necessarily want to put people in the Sprint network and then have to go back and switch them later", Ergen said in May 2020.
Perhaps fearful of capacity constraints, and not willing to make a public fuss that might rattle regulators, TMUS made no official comment. Nonetheless, the DoJ intervened when negotiations were apparently stalling, and appeared to side with TMUS by asserting that the NatCo was meeting its obligations to Dish Network as set out under the original terms. At the same time, the DoJ gave the two businesses a chance to opt out of the deal if their differences were not settled by 1 July 2020.
The deadline focused TMUS minds, and Ergen appeared to win some concessions. The divested prepaid customers and new Dish wireless customers will be provided with "full access" to the New T‑Mobile network, albeit in a "phased approach", as part of the MVNO deal. Through an infrastructure mobile network operator arrangement, Dish also ensures roaming in certain areas until its 5G network is ready.
Dish aims to release a prepaid service in at least one US market by the end of 2020, followed by a launch of contract tariffs in 2021.
Post-merger asset trading kicks off at parent level, too
The Boost Mobile sale was not the only major M&A item DT and TMUS ticked off on their New T‑Mobile tidying job list, as the operators also firmed up how they will perform a long-awaited, multi-layered transaction aimed at allowing junior partner SoftBank Corp. to monetise its interest.
A highly convoluted plan, the first stages of which were laid out during the second half of June 2020, opens a way for DT to boost its holding in TMUS from 43.6% to over 50% by tapping into a sell‑down of SoftBank's shares.
To enable SoftBank's part-exit, TMUS has committed to sell (an-as-yet-unconfirmed) number of shares in private and public offerings and use that money to buy up an equivalent number of SoftBank's shares. This, essentially sees SoftBank being swapped-out new, institutional owners at neutral cost for the US NatCo (and with a $300m payment sent over by SoftBank for the trouble of conducting the rejig).
The Japanese conglomerate — which is conducting a major overhaul of its international interests, and seeking to strengthen its balance sheet — is expected to raise around $21bn through the selldown, and reduce its 24.6%-stake in TMUS into the single digits.
DT has not confirmed exactly how it will respond to the opportunity, but has confirmed intent to use it fashion a majority holding in TMUS. It is thought to have rights-of-first refusal over SoftBank's shares in the NatCo, so could theoretically either tap into into TMUS' offerings or buy up the Japanese business' residual holding.
Either way, the re‑arrangement changes little for DT as it already has sole control of the enlarged TMUS. As part of the Sprint Business Combination Agreement, it gained a hold over the voting rights attached to SoftBank shares and thus ensured a perpetual grip over key decisions at the American NatCo (Deutsche Telekomwatch, #73 and #92). An increased holding will raise DT's exposure to TMUS' debt mountain and post-merger execution risks — but the Group is already essentially 'all in' in the USA, and balances this risk with the opportunity to gain a greater share of the massive cash flow uplift it expects the scaled‑up TMUS to generate.