T-Mobile Ventures formed in collaboration with Touchdown Ventures.
Targets "early-to-mid-stage" companies.
Aims to develop "breakthrough" 5G products and services.
Mojio and Circle already part of T-Mobile Ventures' investment portfolio.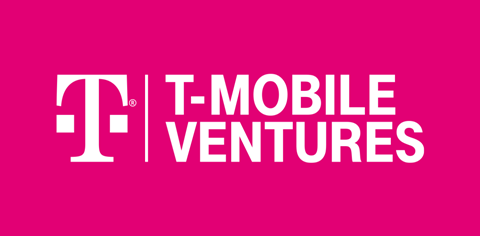 T-Mobile US unveiled T-Mobile Ventures, a "multi-year" and "multi-million dollar" investment fund aimed at accelerating the pace of 5G innovation among "early-to-mid-stage" companies.
The fund was set up in collaboration with corporate venture capital (VC) player Touchdown Ventures.
T-Mobile US did not disclose how much money it has set aside for T-Mobile Ventures, or the anticipated range of single investments. It instead emphasised that portfolio companies will be "developing ground-breaking 5G products and services for the T-Mobile network".
It was unclear if T-Mobile US was seeking some sort of product or service exclusivity in exchange for investment, but Jason Young, SVP of Partnerships and T-Mobile Ventures, seemed to hint this might be the case. "T-Mobile Ventures is part of our mission to give customers the best 5G network in the country", he said. Neville Ray, President of Technology at T-Mobile US, talked about T-Mobile Ventures "unleashing the potential of our 5G network".
T-Mobile Ventures has strong echoes of T-Venture, the corporate VC predecessor to Deutsche Telekom Capital Partners (DTCP), DT's investment management arm. Unlike T-Mobile Ventures and T-Venture, the DTCP top priority is generating financial returns, although its investment portfolio — which includes companies from the USA, as well as Europe and Asia — is still steered towards innovators in networks and applications. T-Mobile US and DT have tended to go down divergent paths when it comes to stimulating 5G innovation (see below), although DTCP does have a presence in Silicon Valley.
From edge to industrial IoT
T-Mobile US said T-Mobile Ventures portfolio companies, aside from investment backing, will benefit from its "network and engineering expertise" and "go-to-market infrastructure".
Initial focus areas for developing 5G products and services, which span across consumer and business segments, include edge compute; security; future of work; and industrial IoT.
T-Mobile Ventures flagged two companies already part of its investment portfolio: Mojio and Circle.
Canada-based Mojio, a connected-car specialist — and DT minority investment (Deutsche Telekokomwatch, #66 and passim) — has long partnered with T-Mobile US to support SyncUP DRIVE, a vehicle management solution.
Circle provides screen time management and parental control solutions, and underpins the NatCo's FamilyMode offering (Deutsche Telekomwatch, #81). In February 2020, Circle sold its operator business to rival Smith Micro Software for $13.5m (£10.3m/€12.3m) — Deutsche Telekomwatch, #93. With the deal, Smith Micro took controls of Circle's customer contracts, including the T-Mobile US relationship.
Banging the 5G ecosystem #drum
The arrival of T-Mobile Ventures comes quickly on the heels of the T-Mobile US-backed 5G Open Innovation Lab (5G OI Lab), set up in collaboration with Intel, NASA, and others — as well as the relaunch of the Sprint Accelerator programme as T-Mobile Accelerator (Deutsche Telekomwatch, #94).
Based in Seattle, Washington, 5G OI Lab provides startups with access to mentors, as well as tools to collaborate directly with "technology and business leaders" and help develop 5G applications. The 5G OI Lab offers AWS Activate and Google Cloud for Startups to enable participants to host 5G services and run and test code.
5G OI Lab startups will also be introduced to VC providers, although the lab — as far as Deutsche Telekomwatch can gather — will not take an equity position in the startup companies.
This year's T-Mobile Accelerator programme operated until 30 July 2020, and provided mentoring and technical resources for companies developing "disruptive emerging products, applications, and solutions" that can be used over 5G networks.

Ken has been writing about developments in the fixed and mobile markets for over twenty years. He has been a contributor to TelcoTitans since 2015.