Abildgaard compares new strategy with that of old parent company Deutsch Telekom.
Ambitious aim to turn Dutch operator into the country's largest fibre service provider within five years.
CEO makes undisclosed investment in new-look company.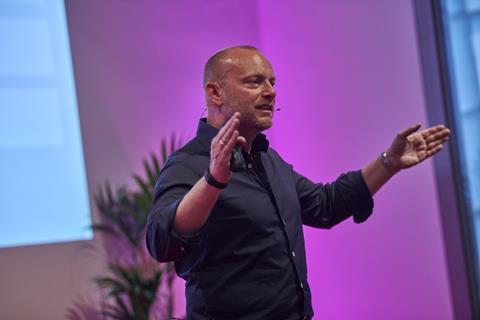 Søren Abildgaard, Chief Executive at T-Mobile Netherlands, revealed some strategic disagreements with Deutsche Telekom when it held a 75% stake in the Dutch operator.
He also gave new owners Apax Partners and Warburg Pincus a warm welcome after they completed the transaction for the company last week. Abildgaard revealed that he too has invested in the new-look T-Mobile Netherlands, where the 53-year-old retains his CEO role, although he declined to say by how much.
Abildgaard was speaking to Dutch newspaper NRC. In a wide-ranging interview, he recalled a clash of opinion with the Bonn-headquartered Group over fibre rollout versus leasing.
"I proposed two and a half years ago to build our own [fibre-optic] network — we had enough free cash flow for that", said Abildgaard. "But Deutsche Telekom needed the money to invest in German networks and T-Mobile US shares".
The renting option also looks to be the preferred route for the new owners, but Abildgaard seemed bullish enough. "Even without our own network, we can be the largest fibre-optic provider in a few years", he said. The CEO conceded that for this strategy to work, the Dutch operator would need to secure attractive rental agreements.
Based on the NRC interview, Abildgaard likes to portray himself as extremely competitive and his own man. "When Deutsche Telekom asked if I wanted to lead T-Mobile Netherlands, my first reaction was: no, thank you. I am not a corporate", he said.
However, he appears confident that the working relationship with new owners Apax and Warburg Pincus will be a good one. "They believe in our approach and certainly do not live up to that cliché of investment companies that strip a company, load it up with debt and then blow it up", he said
Backstory
Deutsche Telekom appointed Abildgaard as T-Mobile Netherlands CEO in February 2017 (Deutsche Telekomwatch. #60). He arrived from Denmark, where he was previously Telia Company Chief Commercial Officer. Abildgaard presided over the merger with Tele2 Netherlands in 2018, facing down pressure from the European Commission in the process, to better compete with KPN and VodafoneZiggo Deutsche Telekomwatch. #103).
The deal with Apax and Warburg Pincus — agreed in September 2021 — gave the Dutch operator an implied enterprise value of €5.1bn (£4.3bn), equating to about 8.7⨯ core earnings after leases over the twelve months to 30 June 2021. This is short of the €5.7bn DT previously implied the business was worth, but still a significant gain on the €2bn+ valuation attached to T-Mobile Netherlands back in 2018 before the Tele2 combination.
It was a big win for Abildgaard and his team.

Ken has been writing about developments in the fixed and mobile markets for over twenty years. He has been a contributor to TelcoTitans since 2015.