Insurance services player bags multi-year extension deal with T-Mobile.
Deal includes commitment to offer in-store same day device repairs at 500 T-Mobile stores across the USA.
Assurant President expects margin squeeze from new arrangement, offset by higher volumes through addition of Sprint customers.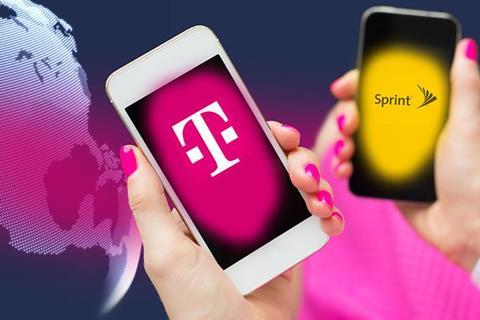 Keith Demmings, President of Assurant, a specialist insurance services company, welcomed a "multi-year extension deal" with T-Mobile US. He admitted, however, that the arrangement will require new investment and squeeze margins.
"We do expect lower per-unit economics", said Demmings, speaking on Assurant's Q3 FY21 earnings call (as transcribed by VIQ FD Disclosure).
As part of the new deal, Assurant is expected to provide same-day device repairs in some 500 T-Mobile retail stores. Ramping up in-store capacity of this sort necessarily requires capital outlay, but Demmings asserted that the scale of the T-Mobile deal made the margin sacrifice worthwhile.
He noted with some satisfaction that Assurant, as of 1 November, had transitioned all "legacy" Sprint protection subscribers to T-Mobile's new device protection offering (backed by Assurant).
" Once we get same-[day] repair fully ramped and normalise our performance, which will take some time, we do expect overall to be able to more than offset the margin pressure with the additional Sprint volume … and, obviously, with the addition of in-store repair services. "

Demmings.
More opportunities
Demmings, who takes on the Chief Executive role in January — assuming the reins from Alan Colberg — added that, as the T-Mobile partnership was "significantly more scaled", it offered "more opportunities to partner together for the future".
He did not elaborate on what those opportunities might be, although the CEO-to-be kept to his mantra — no doubt to try and reassure investors — that "there's a trade in terms of economics between what's our per-unit fee that we're going to get relative to a much larger base of customers".
Assurant has long been a key enabler of the premium handset protection services that T-Mobile has developed to attract and retain users, as part of its Un-Carrier commercial strategy. In August 2020, Colberg flagged a device protection win across both the Sprint and T-Mobile customer bases (Deutsche Telekomwatch, #97). Prior to that, in 2019, Assurant grew its engagement beyond T-Mobile's main user base to customers of the operator's Metro by T-Mobile prepaid brand (Deutsche Telekomwatch, #63 and #82).

Ken has been writing about developments in the fixed and mobile markets for over twenty years. He has been a contributor to TelcoTitans since 2015.