Tibor Rékasi anticipates no strategic activity in the "near future".
5G coverage target met in Budapest.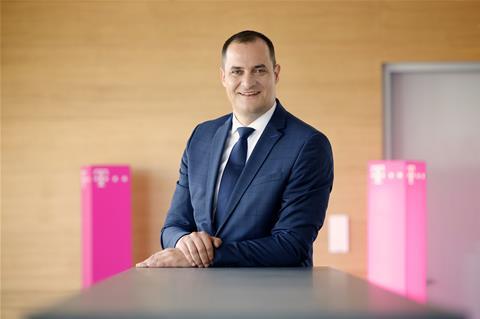 Tibor Rékasi, Chief Executive (CEO) at Magyar Telekom, appeared to rule out the possibility of any strategic moves or tie-ups in the towers space, at least in the short term.
When quizzed by an analyst on Magyar Telekom's earnings conference call for the year to 31 December 2020 (FY20) — along the lines of whether or not he might follow the lead of parent company Deutsche Telekom in the Netherlands, where T‑Mobile agreed to merge its tower assets with Spain's Cellnex and set up a joint, Europe-focused Digital Infrastructure Vehicle investment fund — Rékasi seemed unequivocal.
"We don't have any plans to go for any kind of tower deals in the near future as far as Magyar Telekom is concerned," said the CEO (via CQ FD Disclosure).
Magyar Telekom, so far, has not joined Europe's growing telco trend of spinning out tower assets with the aim of unlocking shareholder value. Such a move, of course, would make deal-making with others easier.
Rival Vodafone Hungary has gone down that road, however. Vodafone Magyarország Toronyvállalat (Vodafone Hungary Towers) formally began operation on 1 November 2020, and is consolidated into the portfolio of Vantage Towers. Vodafone's European TowerCo spinout is slated to list on the Frankfurt Stock Exchange before the end of March.
Deutsche Telekom's tower of song
Rékasi's go-it-alone stance jars with the easy-listening mood music drifting out of Deutsche Telekom's headquarters in Bonn when it comes to tower deals and investment.
Christian Illek, Chief Financial Officer at Deutsche Telekom, which holds a near-60% stake in Magyar Telekom, recently gave the firm impression that Deutsche Funkturm was open to M&A with other TowerCos. Deutsche Funkturm sits centrally within the Group, and is the main component of the Group's developing European TowerCo plan.
Illek was nonetheless keen to see first how the Vantage Towers IPO panned out before making any significant strategic move.
5G expansion
Rather than contemplate tower deals, Rékasi drew attention to expanding 5G coverage on the FY20 earnings conference call. Since launching the next-gen tech in April 2020, the CEO reported that 300 base stations were supporting 5G by the end of 2020. This translated into 30% coverage of the Budapest population, so meeting a previously set target, and 7% nationwide.
Magyar Telekom forked out HUF 54.24bn (€149m) in a multiband auction of 700MHz, 2.1GHz, and 3.6GHz frequencies in March 2020.

Ken has been writing about developments in the fixed and mobile markets for over twenty years. He has been a contributor to TelcoTitans since 2015.