DT gambles on Germany taking neutral stance on Chinese supplier.
High hopes open RAN will help diversify the ecosystem, but systems not ready yet.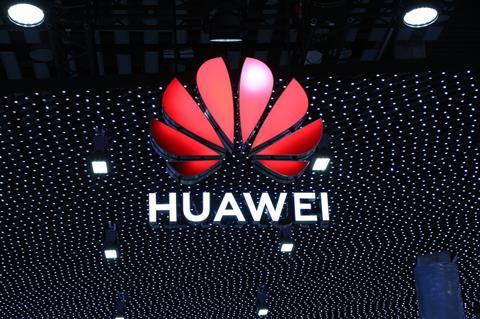 Timotheus Höttges, Chief Executive (CEO) of Deutsche Telekom (DT), brushed aside any notion that the German incumbent might be overly dependent on Huawei Technologies.
Speaking on the company's latest earnings conference call, Höttges thought it was an exaggeration to suggest DT was "exposed and strategically dependent" on the embattled Chinese supplier. The CEO outlined what he argued were solid multi-vendor strategy credentials. Around 35% of DT's vendors, he said, are from the USA; 25% from Europe; and another 25% are from Asia, including China.
Speaking to reporters after the conference call — and evidently warming to his multi-vendor theme — Höttges said that, "regardless of politics, we should never allow dependence on one provider".
Betting on red
Despite Höttges' insistence of Huawei non‑reliance, the CEO has clearly gambled on a decision by Germany's coalition government not to ban the Chinese supplier's 5G radio access network (RAN) equipment. And that TMUS can avoid embroilment.
By the end of July 2020, Telekom Deutschland (TDE) claimed its 5G services were available to 40 million people (around half of Germany's population). Although TDE recently signed a 5G RAN contract with Ericsson, it is understood that the majority of coverage is enabled by Huawei antennas. Underlying Höttges' confidence that Huawei is going to be around for some time, TDE recently signed a new 5G RAN contract with the Chinese supplier (Deutsche Telekomwatch, #95).
The stakes seem high. In an internal paper prepared by DT, seen by Handelsblatt, the cost of replacing Huawei kit in its German operation, over a five‑year period, was pinned at around €3bn. DT described the disallowing of Chinese suppliers on its home turf as the "Armageddon scenario".
Perhaps making DT shareholders more anxious was Höttges' admission that he does not have any "privileged insight into when a final decision will be taken in Germany", although he added, somewhat hopefully, that he did not think that anyon e was advocating a rip-and-replace scenario (as advocated in the UK).
Overplaying open RAN?
One way Höttges wants to diversify the supplier ecosystem is through open RAN, which holds out the promise of mixing and matching software and hardware suppliers with little effort. Vendor lock‑ins would thus be a thing of the past.
DT's CEO seems an avid supporter. In early-May 2020, he said DT was prepared to "heavily support" any legal enforcement of open RAN. "[Open RAN] is something which we are highly lobbying and which we are committing to", he asserted.
The CEO has an ambition, similar to Vodafone's, of disaggregating the "entire RAN infrastructure" across different generations of cellular technologies (not just 5G). Höttges argued that opening up 5G RAN networks should be the first step, followed by disaggregation of the "entire RAN infrastructure".
This endgame may be some time in coming, however. In a recent webinar hosted by Light Reading, Santiago Tenorio, Chairman of the Facebook-backed Telecom Infra Project (TIP) — and Vodafone's Group Head of Network Strategy & Architecture — sounded a word of caution. The TIP Chairman worried that governments and regulators, perhaps more anxious than ever to diversify supply chains now that Huawei is under increasing geopolitical pressure to exit from networks, expected too much of what is still a nascent technology. "The risk is that open RAN is overplayed", he said. "The risk is governments and regulators think operators can simply rip out the kit they have in place, substitute it with open RAN, and then everything's going to be fine".
Tenorio called for more education and to raise general awareness about what open RAN technology is currently capable of, and to encourage more collaboration between industry and government to speed up open RAN deployment "in a way that makes sense".

Ken has been writing about developments in the fixed and mobile markets for over twenty years. He has been a contributor to TelcoTitans since 2015.