Appel's dual role at Deutsche Post and DT criticised as sending the "wrong signal".
Move set to violate German Corporate Governance Code.
DT CEO Höttges indicates he did not force an early extension of his contract.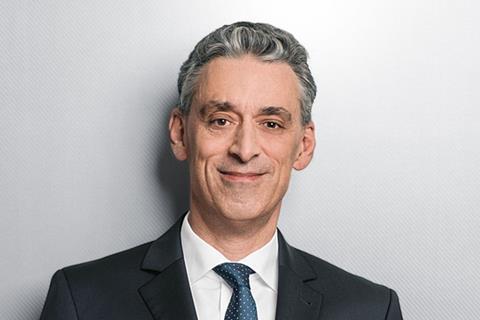 Deutsche Telekom is already facing criticism from shareholders and investors over the proposal to appoint Frank Appel as its new Supervisory Board Chairman.
As expected, Appel, Chief Executive at Deutsche Post, is set to succeed Ulrich Lehner, whose tenure expires at the Group's 7 April 2022 Annual General Meeting. However, it seems that the proposal will cause some ructions during the meeting.
The crux of the matter is that Appel's contract at Deutsche Post does not expire until May 2023 — meaning he would serve concurrently as CEO of the German postal service and as Chairman of DT for more than a year. In fact, his contract at Deutsche Post was only recently extended by six months, and was originally due to expire on 31 October 2022.
According to Handelsblatt, shareholder advocates such as Marc Tüngler, Managing Director of private investor association Deutsche Schutzvereinigung für Wertpapierbesitz, said the proposal to appoint Appel as Group Chairman sends out a "wrong signal".
Tüngler suggested that the selection of Appel reveals the urgency at DT to find a new Chairman. "Ulrich Lehner's successor as Chairman of the Supervisory Board should have been planned years ago", he told Handelsblatt. Succession planning started in mid‑2019 when Lehner confirmed that he would not stand for another term.
Ingo Speich, Head of Sustainability and Corporate Governance at Deka Investments, was also critical of the decision to appoint Appel, according to the German newspaper.
Breaking the code
The Handelsblatt report pointed out that by allowing Appel to hold both offices at the same time, even if only for a year, the two DAX‑listed groups would violate the German Corporate Governance Code. The code advises against electing the CEO of a listed company as the supervisory board chairman of another. The commission responsible for formulating the code apparently fears that holding a dual role such as this could lead to a loss of control.
Deutsche Post appears to have provided for this eventuality by declaring on its website that while all recommendations of the code have been complied with in 2021, "with regard to recommendation C.5, this does not apply in the event that a member of the board of management assumes, in the last twelve to 15 months of his term of office, the chairmanship of the supervisory board of a listed company."
C.5 of the Corporate Governance Code recommends that members of the management board of a listed company "shall not have, in aggregate, more than two supervisory board mandates in non‑group listed companies or comparable functions, and shall not accept the chairmanship of a supervisory board in a non‑group listed company".
A DT spokesperson told Handelsblatt that the Group would explain at the end of the year why it "considers a deviation from the recommendation of the Corporate Governance Code to be justified for a reasonable period in this particular case". The Supervisory Board is said to be extremely satisfied with Appel as Chairman appointee.
The German government owns 20.5% of Deutsche Post via state investment vehicle Kreditanstalt für Wiederaufbau (KfW). It also currently holds a 30.4% stake in DT, comprising a 13.8% direct holding and 16.6% interest owned by KfW. A spokesperson from the Ministry of Justice told Handelsblatt that the code is just a recommendation and is not mandatory.
The DT supervisory board also agreed to extend the mandate of Group DT Timotheus Höttges, who will now lead DT for a further five years until 2026. Writing in LinkedIn, Höttges said the initiative to extend his contract "did not come from me", refuting reports that he had forced an early extension.