Fund II backs France-based SaaS contact-centre outfit.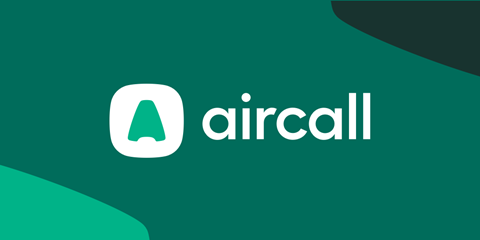 Deutsche Telekom Capital Partners (DTCP), the investment management arm of DT, led a $65m (€59m), Series‑C funding round in Aircall, which describes itself as "contact-centre‑as‑a‑service" provider.
DTCP was joined by new investors Adams Street and Swisscom Ventures in the funding round, which takes Aircall's funding-to-date to more than $100m. Existing shareholders eFounders, Draper Esprit, Balderton Capital, and NextWorld also participated.
Established in 2014, Aircall claims its cloud-based voice platform — targeted at small- and medium-size enterprises — "fills a market gap", and that it has seen "dramatic growth" in the last few years. No coding skills are apparently necessary to set up and scale the product.
In what it claims is a point of differentiation, Aircall integrates with third-party CRM systems, including Salesforce and Pipedrive (another DTCP investment), plus helpdesk solutions (Freshdesk, Intercom). Integration with e‑commerce applications (Shopify), as well as AI and transcription solutions (Chorus.ai, Gong), are also possible.
Aircall takes an opportunistic stance on COVID‑19. In the wake of the coronavirus pandemic, the startup's mission — to "seamlessly connect" distant teams with their customers and prospects — has, according to the funding announcement, "become increasingly essential".
DTCP says its head was not entirely turned by new business opportunities arising out of COVID 19. "We've been following Aircall's journey for years", claimed Thomas Preuss, DTCP Partner. "The company has secured a spot at the top of the European SaaS [software‑as-a‑service] ecosystem, and we see tremendous potential as businesses increasingly adopt remote working routines", he added.
Fund II gets (rare) mention in VC despatches
DTCP flagged it was delving into its Venture and Growth Fund II to support Aircall's "global expansion".
DT's VC arm does not make a habit of explicitly mentioning whether investments come from Fund I (its original pot) or Fund II, but as far as Deutsche Telekomwatch can determine there are five named companies — including Aircall — which have publicly‑announced links with Fund II (see table).
When it was closed to new investors mid‑2019, Fund II had raised around €350m. As well as DT, it has the support of various institutional partners, including HarbourVest Partners and Neuberger Berman, as well as DT's longstanding technology ally SK Telecom.
The second fund is a strong vote of confidence in Vicente Vento, co-founder and Chief Executive of DTCP, who, along with his leadership team, steered some profitable exits using the $250m Fund I pot, which was launched in 2015 (Deutsche Telekomwatch, #74 and passim).
Fund II focus areas are enterprise SaaS specialists working in the fields of cloud and network infrastructure (such as US vendors Guardicore and Pipedrive — early Fund II investments highlighted in 2018 — and now Aircall), as well as 5G and Internet of Things, digital enterprise, cybersecurity, artificial intelligence, and marketing technology. Targeted investments range between $5m and $50m.
Geographically, Fund II brings a new twist to the DTCP story. It came with expansion into Asia via a new DTCP office in Seoul, South Korea (Deutsche Telekomwatch, #85). Prior to SKT's arrival as a backer, DTCP positioned itself as a VC "bridge" linking Europe, Silicon Valley, and Israel.
Fund II ventures forth with handful of (early) announced investments *
Company
Profile
Investment

Note: * DTCP has also flagged a Fund II investment in an unnamed "US web and mobile analytics company".
Source: DTCP.

Dynamic Signal

US-based provider of employee communication and engagement software.

DTCP in July 2018 joined Adams Street, Cisco Ventures, and Microsoft Ventures in injecting $10m into Dynamic Signal.

Fastly

US-based provider of edge computing-based digital services.

In July 2018, DTCP led a $40m Series‑F funding round in Fastly, alongside other investors including Battery Ventures, Sapphire Ventures, Sozo Ventures, and Swisscom Ventures.

Guardicore

Israel-based provider of data centre and cloud security.

In May 2019, DTCP took part in a $60m Series‑C funding round. DTCP joined new investors Qumra Capital, Partech, and ClalTech. Existing investors Battery Ventures, 83North, TPG Growth, and Greenfield Partners also participated in the round.

Pipedrive

US-based specialist in sales pipeline software and CRM.

In October 2018, DTCP participated in a $60m Series‑C round. Other Pipedrive investors include Insight Venture Partners, Bessemer Venture Partners, Atomico, and Rembrandt Venture Partners.