Samsung massive MIMO radio put through its paces in Czech city of Pilsen.
Project enables first massive MIMO call on end-to-end 5G architecture within Deutsche Telekom's European footprint.
Tie‑up marks another (but still rare) appearance for the South Korean vendor in DT's orbit.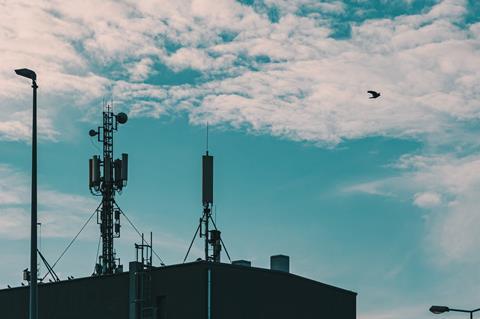 Deutsche Telekom (DT) opted for Samsung Networks' gear to trial standalone (SA) 5G in the Czech Republic city of Pilsen.
In what appears to be DT's first engagement of this kind in Europe, the trial purportedly verified the "possibilities and performance" of SA 5G multi-user, multiple-input, multiple-output (MIMO) technologies.
By using Samsung's 3.5GHz massive MIMO radio, spectrum efficiency was reportedly tripled in comparison to that of LTE "under realistic conditions". Throughput was apparently increased by about 2.5 times compared with single-user MIMO. The trial also entailed the first massive MIMO call on an "end-to-end 5G architecture" within DT's European footprint.
Alex Choi, SVP, Strategy & Technology Innovation at DT, gave Samsung — which has been invariably overlooked by DT in the past when it comes to radio access networks (RAN) — a thumbs up.
"Together with strong partners", he said, "we are consistently introducing advanced technical capabilities into our network." In a LinkedIn post, Choi hailed Samsung Networks for its "great market leadership".
"2021 will be the year when standalone 5G, the 'true 5G', will be commercialised globally. Especially [now that] massive MIMO technology, which has remained at the lab level for a long time, is being commercialised in full scale to open up the era of optimal radio resource utilisation. "

— Choi.
Polish connections
Samsung recently made another appearance in DT's eastern European footprint. In October 2020, Maciej Zengel, Chief Technology Officer at NetWorkS!, the 50:50 infrastructure‑sharing joint venture of T‑Mobile Poland and Orange Poland, said it was testing 4G RAN equipment from the South Korean vendor (Deutsche Telekomwatch, #99)
Although the Samsung trial appears to be focusing on 4G RAN technology for now, the move could pave the way for a future partnership on 5G. It seems that NetWorkS! is widening its search for network vendors in the wake of growing geopolitical tensions over the use of equipment from Huawei Technologies.
Europe following T‑Mobile US SA 5G lead
T‑Mobile US launched what it claimed was the world's first SA 5G network in August 2020 (Deutsche Telekomwatch, #96).
The operator has had SA 5G in the works for some time. In late-July 2019, T‑Mobile US said it had completed the first data session using the technology in North America at its Bellevue lab in Washington (Deutsche Telekomwatch, #86).
Longstanding infrastructure suppliers Cisco Systems and Nokia provided core network capabilities, while both Nokia and Ericsson supplied radio kit. Qualcomm and Taiwanese semi-conductor provider MediaTek were also part of the SA 5G mix.
In June 2020, Ericsson released new commercial software for SA 5G upgrades on its base stations.

Ken has been writing about developments in the fixed and mobile markets for over twenty years. He has been a contributor to TelcoTitans since 2015.