Höttges continues internationalisation of management by shifting Gopalan to head Telekom Deutschland.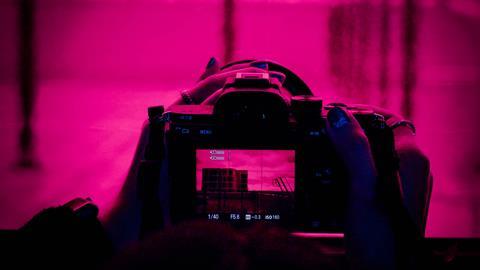 Company
Executive
Activity
Details

Group

Jonathan Abrahamson

New role

Jonathan Abrahamson, Deutsche Telekom's (DT) Vice-President for Digital in Europe, was named Senior Vice-President (SVP) for Digital, Experience & Delivery across the segment. He joined DT from Indian operator Airtel in 2017, having also spent time in Singapore with Singapore Telecommunications.

John Calian

Departure

John Calian stepped down from his role as Head of Telekom Innovation Laboratories (T-Labs). DT has yet to confirm Calian's permanent replacement but Riccardo Pascotto, Head of Infrastructure & University Cooperation at T-Labs, is taking the reins on an acting basis. Calian's next full-time job is also yet to be revealed, but it appears he is going to remain at least partially within DT's orbit, ostensibly staying on as Managing Director of new blockchain-as-infrastructure spin-off trust2core (Deutsche Telekomwatch, #94) and remaining on the Advisory Board of network optimisation vendor BENOCS. The former Amdocs and Synchronoss Technologies executive joined DT in 2017 and became Head of T-Labs as part of the reorganisation of DT's Technology & Innovation division in 2018, reporting into Alex Jin-Sung Choi, SVP of Research & Technology Innovation (Deutsche Telekomwatch, #77).

Wolfgang Groening

New role

Wolfgang Groening, previously DT's Project Lead for Smart Marketing, was named VP for Extended Reality & Immersion.

Markus Keller

Departure

Markus Keller left DT after two years as SVP for Internet of Things (IoT) & Smart-City. He is now a Digital, Software & Communications Consultant Swiss-based management consultancy Egon Zehnder.

Axel Menneking

External appointment

Axel Menneking, VP for Startup Innovation & Venturing at hub:raum, took on an additional role as a member of industry networking platform media:net berlinbrandenburg's Supervisory Board.

He also serves on the Supervisory Board of German innovation house DigitalHub.de.

Luigi Migliaccio

Departure

Poste Italiane hired Luigi Migliaccio from DT, appointing him Head of Customer Operations. He had been VP of Service Delivery for DT's PAN-NET project for three years, a role he held alongside being SVP for Voice, Data & Messaging at Group level.

David Schmidt

New role

David Schmidt, formerly DT's VP for Enterprise Digital Business, was named VP of Business-to-Business Partnering & Business Development.

Augusto Silva

Appointment

Augusto Silva was appointed Head of TV Product Delivery Projects at DT. He joins from Portuguese TV technology provider NOS Inovação, where he was Head of TV Product & Architecture.

Germany

Srini Gopalan

Appointment

Deutsche Telekom Europe Head Srini Gopalan was confirmed as the new Chief Executive (CEO) of Telekom Deutschland, replacing the outgoing Dirk Wössner (see separate report).

Gopalan — who has led DT's Europe segment since 2016 (Deutsche Telekomwatch, #54) — will take up his new position on 1 November 2020.

DT has yet to confirm Gopalan's replacement at the Europe division.