DT keen to stress it M&A options up sleeve and no philosophical stance against sales, as balance sheet pressures increase.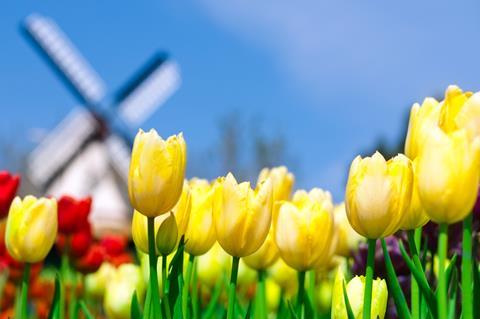 Deutsche Telekom (DT) flagged that it remains open to a sale of its majority stake in T‑Mobile Netherlands (TMNL), despite the NatCo's recent turnaround and shift to a more corporate-pleasing, convergence‑led footing.
With European telecoms rivals racing to sell network infrastructure holdings, and the Group trimming its dividend (see separate report), DT's leadership was asked its thoughts regarding potential divestments during its results presentation for the quarter to 30 September 2019 (Q3 FY19), and pointed instead towards TMNL as an asset it retained in its M&A "cookie jar".
Chief Financial Officer Christian Illek responded to the questioning by emphasising DT's position as a "totally persuaded infrastructure investor" — another nod to its stance against hiving off network assets as a mere cash-raising exercise (see separate report).
Following up, unprompted, Group Chief Executive Timotheus Höttges noted TMNL's "super turnaround", saying that in the Netherlands, "we are now improving our market position significantly. And therefore, this [a TMNL offload] is always an option which we can consider on the asset sales side, but at the right timing and at the right value". He went on to reiterate a flotation or private sale as possibilities for TMNL, and that while "no decision has been taken" on divesting the NatCo, "prospectively, this is clearly an [option] for us".
Höttges did not mention a ballpark figure for TMNL, but noted some sell-side analysts were now "talking about €4bn for this joint entity". This would represent around eight times core earnings, based on run rate during FY19 so far. Some might see this as a conservative figure, considering the multiples recently achieved in European telco sales — but the valuation may exclude TMNL's tower assets, which DT drew out from the business during January 2019's combination with Tele2 Netherlands (Deutsche Telekomwatch, #69, #79, and #83). DT owns 75% of TMNL following that merger, and, as well as being open to selling part or all of this stake, could also monetise the now-centralised Dutch infrastructure through a long-mooted regional tie‑up with a specialist tower player (see separate report).
Any near‑term exit from TMNL would need approval from Tele2 Group, as both parents are subject to a three‑year lock‑in clause following the merger.
That cookie jar is hard to escape from
Much like with former UK joint venture EE before its 2016 sale to BT Group, it has long been clear that TMNL has a less-than-concrete, long-term position within DT's organisation.
After years of under-performance, and a failed attempted sale to Liberty Global, the business was carved out of DT's Europe segment in 2016 (Deutsche Telekomwatch, #58). This put it in for special, direct attention under the umbrella of the operator's Group Development division, and for guidance on commercial repositioning by Group turnaround star T‑Mobile US (TMUS). There has been no subsequent mention of any plan to reintegrate TMNL into DT's normal regional structure, despite the Tele2 merger (which brought the NatCo closer in alignment with the Group's broader go‑to-market strategy) and its recent performance uptick.
TMNL's results trends are currently muddied by the recent Tele2 combination, but, on a pro forma basis, the NatCo increased mobile service revenue by 2.6% and earnings by 25% during Q3. It has also been steadily expanding both its broadband and mobile user bases, putting additional pressure on larger rivals KPN and VodafoneZiggo (with rises of +23,000 and +76,000, sequentially, during Q3).
Höttges' keenesss to emphasise his openness to a TMNL sale may well be because of the looming financial pressures and risks associated with the TMUS–Sprint merger (see separate report), and desire to stress DT has pots of equity to dip into, if needed. The Group also remains wary of risks in Europe's telecoms market, and willing to pare back its regional footprint in the right circumstances (as seen with the sale of Telekom Albania earlier in 2019).
There remains a suspicion, at the same time, that DT's attack-minded leadership is not averse to the idea of adding a further incumbent telco or two to its European mega‑network. Both Dutch peer KPN Group and minority investment BT Group have been mooted as takeover targets in the past (Deutsche Telekomwatch, #39 and passim).