BT the clear leader in public sector communications, but Virgin Media proving an increasingly viable challenger.
New contracts flowing through, but prospect of significant contract expiration by the end of 2020 flagged.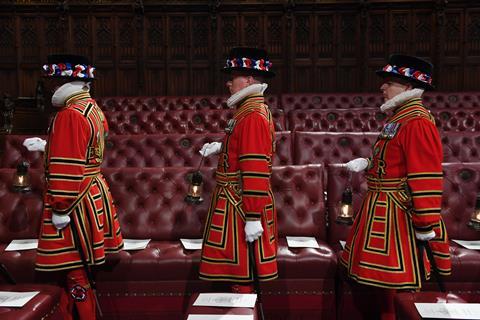 A report from Tussell, a research firm focused on government spending, considered the recent performance of the major suppliers for the UK public sector and highlighted BT's continued strength in the delivery of telecoms services to government bodies. However, the study also provided signs of rising competition in the telco market, and a continued challenge to BT Enterprise's attempts to reverse a sustained period of decline for its public sector unit.
BT Group is one of the government's 34 designated "Strategic Suppliers", a group considered particularly critical contributors to the running of the UK government and overseen collectively by the Cabinet Office. The Tussell report, Strategic Suppliers to the UK Government 2018/19, flagged that state spending with the strategic group exceeded £10bn in the year to 31 March 2019 (FY18–19), with BT securing revenue of £308m. The operator is the 13th highest recipient of government spending and, while not generating contracts on the scale of the major construction businesses, or even the biggest IT services suppliers, is the largest provider of communications to the public sector.
The strategic suppliers collectively won new contracts valued at £8.3bn in FY18–19, compared with £7.2bn in FY17–18. However, with the total value of overall government contracts rising more rapidly, strategic suppliers' share of the public purse fell from 12% to 10.2%. This appears to reflect success in government policy of diversifying the supply chain in pursuit of enhanced efficiency and innovation in a competitive market.
UK government communications strategic suppliers, FY18-19

Note: Companies are designated in the Strategic Suppliers 2019 report in broad categories of: Communications; Construction and Engineering; Consultancy; and Outsourcing and Facilities. It is not clear whether BT projects with elements of cross over into IT services are included in its totals, although BTwatch has proceeded on that assumption.
Source: Tussel.


Annual spend

Telecoms suppliers

BT

£308m

Motorola

£293m

Vodafone

£156m

Virgin Media Business

£44m

Top 5 IT suppliers

Capita

£783m

Fujitsu

£418m

Capgemini

£362m

Atos

£346m

IBM

£233m
BT facing public sector battles at both ends of contract spectrum
It appears that BT won more than 50 public sector contracts during FY18–19, with the total value of deals in the region of £150m. BT secured more than double the number of contracts won by Virgin Media, and a third more than Vodafone. The average value of the BT deals was also more than double that of contracts secured by both rivals, suggesting the UK incumbent is succeeding in securing more substantial projects.
While about 75% of government spending is accounted for by four major departments — Department for Transport, Department for Work and Pensions, Home Office, and Ministry of Defence — the report highlighted the importance of local government, and a risk that strategic suppliers may be under‑represented at this level. Virgin Media bucks this trend and its public sector work is dominated by local government, with local bodies accounting for 85% of the revenue the cableco received. BT revenue, meanwhile, is broadly evenly split between local government contracts and centralised deals. In contrast, Vodafone generated 90% of its revenue from central government contracts.
This would suggest that BT is facing a different competitive market at each end of the contract scale, with almost a form of duopoly existing between BT and Vodafone within central government, and BT and Virgin Media at the local and regional level.
Looking beyond contract wins in the year, and considering the operators' relationships with their public sector customers over the period, Vodafone was recorded to be working with around 140 discrete government entities, a couple ahead of BT, while Virgin Media was linked to 120 organisations.
Motorola's presence as a telecoms provider within the strategic suppliers is largely a result of its ongoing work providing services for the emergency services network infrastructure through its control of Airwave and involvement in the new developing Emergency Services Network (BTwatch, passim).
BT building an order book, but end‑2020 expiration date on the horizon
Comparing the revenue generated in FY18–19, which will relate to several years of contracts, and the value of new contracts added to the BT order book in FY18–19 may provide some indication of the sustainability of the operators' government business. The Tussell report provides a revenue retention ratio that suggests BT's new contracts in FY18–19 equated to 50% of the revenue generated in the same year.
Without knowing the durations for existing and new contracts, it is not possible to state with any degree of confidence that this represents a sustainable level of business for BT. However, it may be worth noting that the 50% ratio is broadly in line with the rates reported by key IT suppliers such as ATOS, which has a similar level of business to BT within the public sector, and Capita. Although a more substantial public sector contractor, Capita, like BT, is making a concerted effort to meet government demand by shifting from big‑ticket long‑term contracts to a more diversified portfolio of shorter term contracts (a move that may have been driven by pragmatism in the period covered by the report, which followed a major profits warning and worries of a Carillion‑style collapse at the outsourcer).
A potentially worrying development for BT, and also Vodafone, is that Tussell provides an indication of existing public sector contracts expiring by end‑December 2020, with about two‑thirds of both operators' live contract value set to expire by the end of the year. Virgin Media, meanwhile, has less than 20% of its active contracts coming to a close by the end of the period.
Compared to the communications segment, the IT sector appears more likely to suffer disruption in the period from April 2019 to December 2020, with major players such as Capgemini and Fujitsu set to see 90% or more of their contracts expire, and Atos and IBM about 80% due to finish. This appears to be a result of the government's ongoing plan to break down the last generation of technology mega‑contracts. In contrast, Capita has only 15% of contracts due to expire by end‑2020.
Reasons to be cheerful
BT may be relatively sanguine regarding the upcoming 2020 contract expirations, however.
During BT Enterprise's Business Briefing in April 2019, the division noted that although most of its major contracts had wound down, some were taking longer for the government to close down than anticipated under the initial terms. This in turn was enabling BT to follow through with renewed efforts to improve customer experience for public sector customers, and left management hopeful that the business would be able to maintain a role in the revised contracts set to replace its earlier deals (BTwatch, #304).