BT share price jumps on report that Indian conglomerate eyeing a move for UK incumbent.
Reliance quick to dismiss the article as "completely speculative and baseless", but City still excited.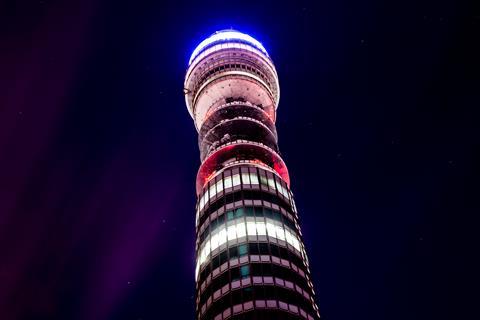 BT got a near-10% share-price bounce this morning following a report by India's Economic Times that Reliance Industries was mulling a move on the UK incumbent. India's telecoms and oil conglomerate threw large amounts of cold water on the article, however.
In a media statement promptly filed with the National Stock Exchange, Reliance Industries — which owns India's disruptive telecoms operator Reliance Jio — described the report as "completely speculative and baseless".
The news outlet suggested that Indian billionaire Mukesh Ambani, Chairman of Reliance Industries, had turned his acquisitive eyes on BT after (reportedly) losing out to private equity firms in its bid for a controlling share in T-Mobile Netherlands.
According to unnamed sources cited by the Economic Times, one option mulled over by Ambani was an unsolicited offer to take a controlling stake in BT. Another apparent possibility was to take a minority stake in the UK incumbent à la French billionaire Patrick Drahi, whose Altice UK investment vehicle snared a 12.1% stake in BT for £2bn in June.
Some sort of partnership with Openreach was not ruled out either by sources, including a joint venture to help fund full-fibre rollout in the UK.
M&A fever?
Despite Reliance Industries' denial, BT's share price was still up 7.4% at the time of writing. The UK's Financial Times suggested, not unreasonably, that increased private equity interest in European telcos might be giving shareholders an extra feelgood factor.
Aside from the T-Mobile Netherlands buyout through the Apax–Warburg Pincus consortium, which gave the Dutch operator an enterprise value of €5.1bn, private equity firm KKR has launched a €10.8bn bid to buy Telecom Italia (TIM), giving the Italian incumbent an enterprise value of €33.2bn. TIM shares climbed 30% after the announcement, which has also shone the spotlight on whether other European incumbents, such as Telefónica, could now face their own takeover bids.
As for BT, however, it seems to be bolstering defences against a potential takeover bid from largest shareholder Drahi.
Under London Stock Exchange rules, Altice UK is barred from making any further BT share acquisition until 11 December, six months on from its mid-June move to pick up 12.1% of the company.
Moreover, Robey Warshaw has reportedly joined Goldman Sachs on BT's advisory team ahead of a potential takeover bid. City sources described the appointment as "sensible contingency planning" rather than any admission that a takeover was expected.

Ken has been writing about developments in the fixed and mobile markets for over twenty years. He has been a contributor to TelcoTitans since 2015.