Cracks appearing in TV platform consortium.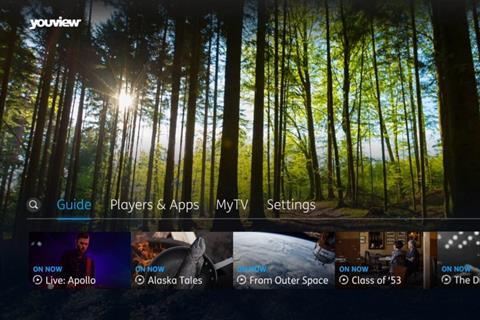 Plusnet stopped taking new orders for the YouView service from 19 January 2021, although existing customers will still have access to the BT‑backed TV platform.
Within two weeks of the announcement, Plusnet confirmed it was withdrawing a number of channels, including Crime and Investigation, Lifetime, Sky History, and SyFy, from its line‑up, in line with the following removal of the same channels from the BT TV pay‑TV offering.
BT and TalkTalk were the primary investors in the YouView hybrid television platform when it was established in 2010 (BTwatch, #216), and remain listed as shareholders alongside infrastructure player Arqiva.
However, according to The Telegraph, Arqiva is in talks with shareholders over the future of its stake in YouView, following its announcement in December 2020 that it would step down as a shareholder in Freeview during March 2021 (reportedly over its reluctance to invest further in the Hybrid Broadcast Broadband TV‑based Freeview Plus platform).
In a related development, Freeview announced in February 2021 that the BBC, ITV, and Channel 4 are planning to integrate Digital UK, the joint venture (JV) that facilitates the provision of Freeview services, with Freesat, a subscription‑free satellite television service.
Plusnet launched YouView in May 2015, after a lengthy trial period that began in December 2013 (BTwatch, #251 and #266). The public service broadcasters (PSB) and Arqiva significantly scaled back their involvement in the JV as part of a renewed shareholder agreement in April 2014, following significant disquiet over the service providers' supposed "hijacking" of the YouView platform (BTwatch, #252–#253 and #297). BT has previously insisted that it was sticking with YouView as its platform of choice, despite its focus on app‑driven development (BTwatch, #296). The operator confirmed in late‑2016 that it was pursuing control of the hybrid TV JV, although this appears to have come to nothing (BTwatch, #274 and #280).
The Telegraph also reported that the BBC, ITV, Channel 4 and Channel 5 were in talks with Freeview to develop a free streaming app that will aggregate the broadcasters' live and catch‑up programming, as part of efforts by the PSBs to compete more effectively against over‑the‑top services from the likes of Amazon and Netflix.