Vendor's footprint extended beyond BT Mobile.
Deal not just about adding capability — cost savings side noticeably talked up and project sees meld of existing charging technology partners.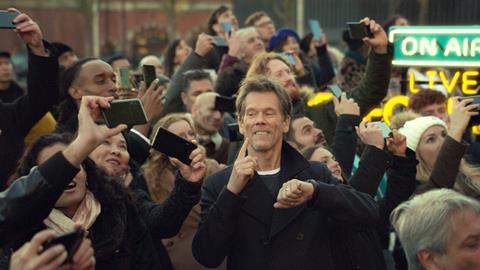 Ireland‑based telecoms software provider Openet claimed to have tapped into the cost savings zeitgeist at BT through an expanded charging systems win.
An evident supplier-consolidation exercise, Openet's deal will see it provide its Evolved Charging Suite 7.0 product to BT, to underpin EE's mobile services. The move extends the system's scope within BT beyond a similar Evolved Charging Suite-focused relationship announced with BT Mobile back in early‑2016 (BTwatch, #273).
After bedding in that (much smaller) deployment, Damian Brennan, Director of Solutions Development, IT, Business‑to-Consumer at BT, indicated the operator now "knew what to expect" from Openet.
In a slightly barbed comment, he also highlighted the vendor's "attentive service in helping us swap out our incumbent providers". BT and Openet did not identify the displaced partners.
Not just technology changes
Brennan went on to flag that the project will enable a "new approach to service delivery and monetisation for EE Mobile" — suggesting broader operational changes have been made within the organisation, alongside adoption of the Evolved Charging Suite's cloud‑based and application programme interface (API) feature set.
More supply chain melding in pipeline
Openet's statement on the project sought to link the deal closely with BT's "wider IT modernisation and cost-reduction programme" — while giving a nod to the operator's recently rejigged savings targets.
The vendor noted that BT had "publicly stated its intention to dramatically reduce its reliance on legacy IT systems and the number of stacks it has within its macro network to achieve overall cost savings of £2bn".
"BT is actively replacing legacy with systems that are cloud‑native, real‑time, fully configurable, and use API‑rich data services. This major technological overhaul is intended to rapidly reduce its time to market for launching new services (from 15 months to three months), configure BT's extensive product catalogue, and provide the added elasticity to meet the anticipated signalling demands of 5G."

— Openet.
While the EE charging upgrade was presumably gestated earlier, BT's updated efficiencies plan was announced in May 2020 (BTwatch, #313) and aims to slice £1.6bn out of its annual cost base by March 2023, and £2bn by March 2025. Inevitably, the scheme includes plans for a (further) squeeze on suppliers, with BT's leadership flagging ongoing negotiations with major providers in a bid to produce "significant and sustainable" savings.