Strategy chief's non-exec position with a leading light in e-commerce platform development fits with his declared goal of reimagining BT's operations.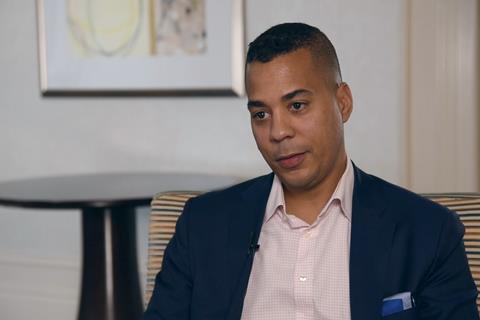 BT Group's Chief Strategy and Transformation Officer Michael Sherman was named a Non-Executive Director of online grocery delivery company Ocado Group. Sherman will join the board in October 2020, and will hold a position on the Nomination Committee.
The platform developer highlighted Sherman's "wealth of experience in growth strategy and improving operational efficiency" through his work in the telecoms sector as strengths he will bring to the £68,000 (€75,000)-a-year advisory role. The position may also provide Sherman with experience and insight that could support his own transformation mission at BT.
Recently Sherman set out a vision of re-making BT's service delivery approach in the model of Amazon or Deliveroo, and said he wants BT to "[reimagine] how to use tools to drive automation, business process efficiency, [and] worker efficiency and effectiveness, so you can run a business that is near-real-time". Ocado, which claims to be the world's largest dedicated online grocery retailer, should have lessons for him on this front.
Ocado is also pursuing development of its platform in ways that chime with BT's interests and plans for its 5G and fibre-based digital transformation — the retailer is pursuing a cloud-first strategy, and embracing AI and machine learning, robotics, and IoT to foster greater automation and resilience across its operations.
What you know and who you know
Sherman's telecoms and technology sector contacts book may also be given a boost by the post — fellow NEDs at Ocado include Emma Lloyd, Group Director of Business Development, Strategic Partnerships & Investments at Sky, former Carphone Warehouse Chairman and Chief Executive Andrew Harrison and Julie Southern, a non-exec at NXP Semiconductor.

Neal Doran is a Senior Analyst for TelcoTitans. Neal's industry knowledge and experience as a telecoms analyst and writer spans three decades, and he has been a key part of TelcoTitan's Editorial team since 2001.