Considerable speculation and debate on the future of UK communications infrastructure and the sector was sparked by a new Labour Party policy.
In its Manifesto for the upcoming UK General Election, Labour is committing to the nationalisation of major elements of BT Group that relate to the provision of internet services to UK consumers and businesses, and subsequent delivery of free full-fibre across the country.
BTwatch previously highlighted the complexity and seemingly insurmountable obstacles that the rival Conservative Party's proposals for full-fibre (downgraded to 'gigabit-capable') services by 2025.
By contrast, the Labour Party plan appears to add to these challenges exponentially.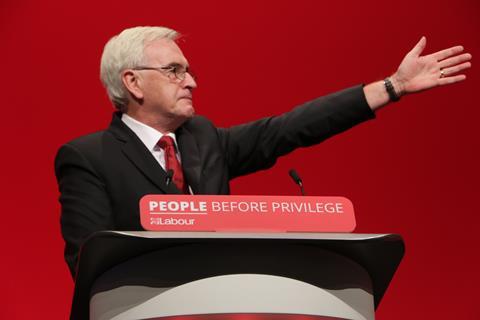 If it spells like BBS…
Under the plan, a Labour government would nationalise BT's access services offshoot, Openreach, along with the elements of BT Technology that oversee the backhaul network, and the parts of BT Consumer and BT Enterprise that retail broadband services.
The plan does not reference the IT element of BT Technology, which would also presumably provide services crucial to Openreach. The division is also responsible for research and development, and may be something the government would want to incorporate into its nationalised business.
From this basis, a new entity called British Broadband would be created and operated as a public service. It would comprise two divisions: British Digital Infrastructure (BDI), which would roll-out and maintain the public network, and British Broadband Service (BBS), the service provider arm.
British Broadband will aim to deliver free broadband to 15-18 million premises within five years, although this goal appears to be at odds with another stated intention of commencing rollout in remote and rural areas (see below).
Labour suggested that deployment of full fibre broadband across the UK would cost £20.3bn. This would require a prospective Labour government to add £15.3bn to the £5bn committed to gigabit broadband by the most recent Conservative administration.
The cost of nationalising a swathe of private businesses (Openreach, parts of BT, and potentially other broadband providers) was not detailed, although Labour stated that these costs would be set by parliament and "paid for by swapping [state-backed] bonds for [private] shares".
Labour said it would fund the project through a Green Transformation Tax, which would be levied on multinational corporations, with large, ostensibly tax-avoiding internet players in its sights.
The Labour Party also unveiled a Charter for Digital Rights, which would have impacted the use of big data and personal privacy. Consideration of the consequences of this will follow.
Picking and choosing Frontier figures?
The rollout cost cited by Labour is based on figures from a Frontier Economics report commissioned as part of the recent government's Future Telecommunications Infrastructure Review. In this report, the analyst estimated that rollout costs for a national fibre monopoly would total £20.3bn.
This figure does not include the cost of Openreach nationalisation, nor compensation for any other existing fibre infrastructure, or other outlay additional required by the monopoly.
While Labour policy will be to make fibre free at the point of access for consumers, the Frontier research also appeared to suggest that the cost to consumers of a monopoly (as opposed to a competition-based approach) would be £7bn-higher over the course of 25-years, based on retail pricing.
Counting the costs…
Labour estimates the cost of maintaining a full-fibre infrastructure at just £230m per-year.
It is not clear why this £230m figure has been particularly highlighted, as it cannot be the annual cost of maintaining an organisation on the scale of Openreach as a whole.
This outlay would clearly not be the full cost of running a full fibre network, considering the new organisation would at the outset employ around 35,000 people whose salaries alone would far surpass that figure. BT also spends £1bn on network and IT costs, and £1.3bn on property and energy. While this is for the whole of BT Group, a substantial amount would be specific to Openreach and the elements of other divisions being transferred.
There is also the not insignificant matter of future investment and upgrades.
Supporting workers' rights
BT employees transferred to the new state entity would have their working terms and conditions guaranteed.
This suggests no cost-efficiencies on the personnel front are assumed, despite 'free' service delivery presumably no longer requiring such large-scale marketing, sales and other commercial operations.
It is unclear how the additional workforce needed to undertake an accelerated rollout of fibre would be engaged and paid for – whether they would be employees on full-time terms (potentially creating a bloated engineering workforce in the longer term), or under contract for the duration of the rollout.
The Labour plan is officially supported by the Communications Workers Union (CWU), which was presumably at least privy to and probably closely involved with its development. The CWU highlighted the creation of thousands of engineering jobs, suggesting that the expectation is that the workforce would be permanently expanded.
Can't compete with free…
The prospect of a nationalised core infrastructure is an idea that could be effectively argued as a platform for innovation and a foundation for a digital economy.
However, the most controversial element of the Labour Party proposal, within telecoms industry circles at least, is the provision of 'free' broadband to the end-user. The state becoming a service provider certainly appears to be undermining a much wider ecosystem, and invites claims that the policy is 'anti-business'.
The UK broadband market currently supports several hundred internet service providers (ISPs), and it is not clear what kind of business case would be open to such companies when competing with a free potentially 1Gbps service.
Similarly, the role of altnets (up to and including Virgin Media) appears undermined, if not entirely wiped out, by a nationalised fibre infrastructure delivering a free-to-access service.
Further detail may emerge addressing these points, and it may be that the BBS will only provide a basic or capped service, thus providing opportunities for ISPs to wholesale BDI infrastructure and offer a platform upon which service providers could deliver competitive and innovative services. In the business sector, the need for reliability, service guarantees, and service provider responsiveness may mean alternatives to state access remain in demand.
On the face of it, however, the provision of meaningful services by communications providers other than BBS would be obviated by a service that could replicate many existing products and services.
For the Few, first, then the Many
The plan to deliver full fibre to the entire UK would, according to Labour, focus on the traditionally underserved areas initially, and it does not appear that alternatives to full-fibre will be considered in delivering ultrafast services.
Remote and rural areas will see services deployed first, along with inner city areas with poor broadband access. Areas currently considered adequately served by superfast or ultrafast services will see fibre deployed at the end of the process.
This suggests that most parts of the UK's biggest cities, where Virgin Media has a presence and up-to-80Mbps fibre-to-the-cabinet (FTTC) services are working effectively, would be at the bottom of the list.
In the short-term, it could also mean that businesses or consumers that want ultrafast rather than superfast services would need to turn to the cableco. However, with the medium-term expectation that a free-to-access full fibre rival in the form of British Broadband is on the horizon, it is difficult to see an investment case for Virgin Media to continue rolling out improvements to its commercial network.
The plan to start with the remotest and rural areas first would mean that the initial years of investment would be dedicated to serving the fewest number of people. Consequently, near-term coverage of full fibre would potentially fall below current projections, and it is worth noting that a focus on full fibre has already seen BT's expectations for UK ultrafast coverage by 2021 reduced by several million.
Labour unites industry
The proposals received a strong reaction from sector analysts and observers, and something resembling a unified response from traditional foes in the current market.
BT's Chief Executive (CEO) Philip Jansen, while reiterating the importance of a united effort from government and business to deliver full fibre, warned of the potential high cost of the Labour plans, suggesting in a BBC interview that the plan could cost £100bn. Another senior BT executive was said to have described the plan as "broadband communism".
The official BT stance is that "it should be a top political priority to supercharge the rollout of full fibre broadband and 5G right across the UK" and that the telco would encourage the next government to "work with all parts of the industry to achieve that", while saying that "it's a national mission that's bigger than any one company".
Other service providers issued similar statements, and industry groups have been even more adamant and open in criticism of the plans.
Virgin Media underlined the need for government support, while stressing the need for a competitive market and recognition of the levels of private investment already committed.
TalkTalk indicated that plans for CityFibre to take charge of its FibreNation investment plan had been paused, while the potential consequences of the Labour plan were digested (it was rumoured that a deal was hours away, prior to the Labour plan landing).
Other points to ponder
The Labour announcement should be credited for generating a debate on the future composition of telecoms networks in the UK. There are many questions raised, yet relatively few clear-cut answers. As the proposed policy is scrutinised it may be helpful to have light shed on the following areas:
Is Labour ready for the fight? The proposals face considerable resistance from industry and shareholders. It is not clear to what extent, if at all, the commitments to reaching full fibre by 2030, and 15 million premises by 2025 have factored in necessary political and legal examination of the plan.
Where do mobile operators fit in the plan? The mobile operators would presumably become customers of the new network company (and presumably not included in the free service for backhaul…). How would this relationship work in practice, and to what the degree could they implement their own systems within the national infrastructure?
Where does 5G fit? The Labour announcement states that the massive upgrade in infrastructure "will boost 5G connectivity across the country". While there are clear benefits for 5G delivery in full fibre deployment, there were minimal references to mobile connectivity in the Labour statement, bar a reference to fibre and 5G being complementary, and a slightly puzzling assertion that businesses "will benefit from 5G (including on mobile phones)". It may be that this is an allusion to the many industrial use-cases being researched around 5G, but it gives the impression that the Labour Party may be working on a different assumption of what 5G is, compared to much of the public.
This land is our land? Labour was bullish on securing right of access to sites that would be necessary to deploy new fibre, hinting at a more assertive approach than current reforms enable. The extent to which this might be subject to pushback from landowners remains to be seen.
Will a back-to-front approach be efficient? It may be worth considering that Openreach CEO Clive Selley has highlighted the experience and techniques that his business has been able to develop delivering fibre to date, which have enabled more cost-effective processes to be implemented. Whether working from hardest to easiest, rather than vice-versa, will help or hinder this kind of innovation is open to debate.
Will BBS be trumped by the NHS? The longer-term merits of state ownership of fibre infrastructure, particularly as a service provider, are also being bandied around, including questions raised as to whether sustained investment in broadband enhancements could be justified when compared to the needs of the National Health Service, for example. It would be easy to portray upgrading communications infrastructure to better support the 'next big thing' in ultra-high definition immersive video as a frivolous investment compared to employing more nurses or building additional hospitals.
Will free really mean free? Labour suggested that households could save £360 a year on broadband costs from the scheme, and Shadow Chancellor John McDonnell said the proposals would "literally eliminate bills". While fibre deployment may bring an end to traditional line rental and fixed-voice services, it is not clear whether the Labour plan would involve a zero-cost to end-users for all communication services, including IP-voice.