Openreach targets innovation, Vodafone launches gigabit services, superfast stymied by capacity gap.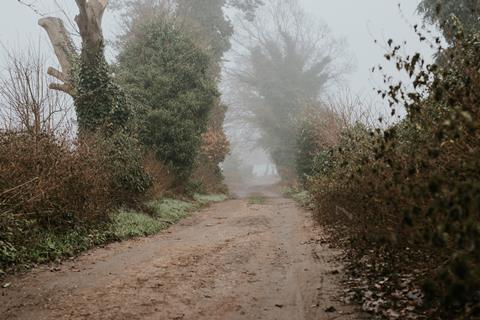 A planning application was submitted to East Suffolk Council for the proposed development of a "smart living research laboratory" at the recently launched £9.6m DigiTech Centre on BT's Adastral Park research campus (BTwatch, #314). Work on the EcoLab research centre is due to start at the end of 2020, as part of BT's collaboration with the University of Suffolk. It will take the form of a two‑bedroom house and is designed to develop and test a range of smart technologies, using zero carbon occupancy. The £200,000 building will use self‑monitoring, analysis, and reporting technology systems to evaluate the performance of sustainable materials, as well as low‑carbon energy and water consumption. The broader DigiTech Centre is set to open in January 2021.
Local innovation hub Digital Innovation Zone awarded Openreach a contract to roll out a full‑fibre network to 83 doctor's surgeries across West Essex and East Hertfordshire. The £1.7m UK government-funded deployment will be supported by business process outsourcing specialist Capita and managed service provider Redcentric, and is expected to be completed by March 2021.
Vodafone UK's up‑to‑900Mbps Gigafast broadband offering was made available to 360,000 premises in Birmingham, Bristol, and Liverpool, as part of a contract it agreed with Openreach in November 2019 to extend its fibre‑to-the‑premise (FTTP) network to 500,000 homes and businesses across the three cities by mid‑2021 (BTwatch, #308). Vodafone also has a complementary deal in place with FTTP infrastructure provider CityFibre to extend its Gigafast service to twelve other towns and cities (Vodafonewatch, #160 and #182).
Figures from publication thinkbroadband in August 2020 suggest that capacity issues at some Openreach street cabinets have left superfast broadband coverage across the UK as a whole 2.07 percentage points (pp) lower, up from 1.8pp in May 2020. While the challenge of meeting demand is widespread across the country, some areas were said to be seeing excess demand, with between 10% and 24% of cabinets thought to be unavailable for upgrades in the worst‑hit areas, including: Isles of Scilly (23%), Orkney Islands (17.46%), Isle of Wight (17.41%), Shetland Islands (10.49%), and Merthyr Tydfil (10.44%).
The Scottish Road Works Commissioner fined Openreach the maximum penalty of £50,000 for failing to comply with its statutory obligations when laying cables and pipes in roads. Openreach achieved a pass rate of 78% across Scotland, against the required standard of 90%, which fell to 63% in Edinburgh. It was singled out for recording "substandard results… despite ongoing engagement with senior management in Openreach". Brendan Dick, Chairman of Openreach's Board in Scotland, reportedly said it had appointed an "independent company to undertake coring [sampling checks]" and intended to "fix defects by the end of September [2020]". Virgin Media was fined £34,000.
Openreach engineers reportedly traced a recurring broadband outage that affected an entire village in Wales for 18 months to a local user's television set that had been emitting a 'single isolated impulse noise'.