Fibrus gets one over Openreach in Northern Ireland; FTTP rollout quickens pace; Openreach engineer hospitalised after attack in April 2020.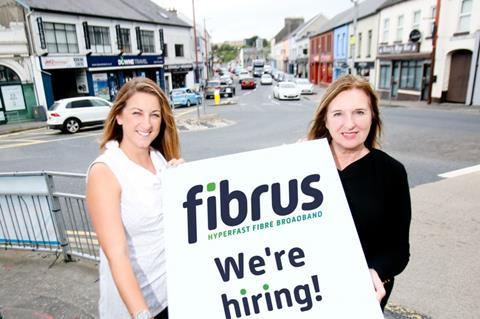 Northern Ireland's (NI) Department for the Economy confirmed that full‑fibre network provider Fibrus had won the £165m contract for the region's government-funded Project Stratum, beating rival Openreach. The rural broadband project aims by March 2024 to bring gigabit connectivity to 79,000 premises across NI that do not have access to at least 30Mbps services. Fibrus's co‑founder Conal Henry has pledged to bring total investment in the project up to £350m. Rollout is expected to begin immediately.
Openreach flagged that it had passed 20,000 homes and businesses with fibre‑to-the‑premise (FTTP) in Kilmarnock, Scotland, including several towns and villages that fall under the East Ayrshire Council umbrella. Kilmarnock became a target of the access services division's Fibre First roadmap in mid‑2019, as part of a ramping up of rural deployments in Scotland. Fibre First aims to reach all of Scotland by 2025 (BTwatch, #316). In a LinkedIn post, Openreach's Managing Director of Customer Commercial & Proposition Katie Milligan said that UK FTTP rollout was now passing 40,000 premises per-week, up from 32,000 in October 2020 (BTwatch, #316).
Justin Leese, Building Digital UK Programme Director, highlighted via LinkedIn that the UK government-backed Rural Gigabit Connectivity Programme is on course to deliver full‑fibre upgrades to more than 1,100 rural public buildings by the end of 2021. Openreach is an enabler.
UK regulator Ofcom launched a consultation on regulatory changes to the timeline for the decommissioning of copper-oriented infrastructure that it proposed in the Wholescale Fixed Telecom Market Review (WFTMR), published in January 2020 (BTwatch, #309). Given the speed of rollout, the regulator claimed that Openreach should be allowed to withdraw copper-based network in exchange areas where full fibre is ubiquitous — and where take‑up of copper services is less than 10% — during the WFTMR market review period (2021–2026).
Virgin Media highlighted the threats to ultrafast broadband competition that it considers will emerge if Openreach is permitted to sign long‑term fibre volume deals at discounted rates, and is lobbying Ofcom to crack down on potential abuses of Openreach's position of strength. In its submission on the WFTMR, the cableco stated that "it is difficult to see how competition from alt-nets would not be adversely impacted" if the access services business is given free rein.
Openreach informed internet service providers (ISPs) of an opt‑in functionality for its Dynamic Line Management (DLM) system — the correction mechanism for controlling the speed and stability of copper-based broadband — which allows ISPs to request a reset on any fibre‑to-the‑cabinet service. Openreach confirmed that "development costs" incurred for the delivery of the service, which was due to be released "soon", are to be split between the ISPs that purchase it.
Chief Executive Clive Selley told The Telegraph that one of Openreach's engineers was left with "five stab wounds" after an attack in Kilburn, North London, in April 2020. The unnamed engineer has since recovered. The attacker was reportedly motivated by the belief that 5G rollout is to the detriment of public health, and thereby linked to the COVID‑19 pandemic. Selley had called on a section of the public to stop abusing Openreach staff at the height of the UK's first state-mandated lockdown (BTwatch, #311). Similarly, in May 2020, Deutsche Telekom's Macedonian NatCo Makedonski Telekom, amid a rise in arson attacks on network sites across various countries, was forced into issuing a statement to deny "false" 5G/COVID‑19 conspiracy theories circulating on social media (Deutsche Telekomwatch, #93).