Fibre rolls past three million; weather and robbers cause disruption; fleet goes electric.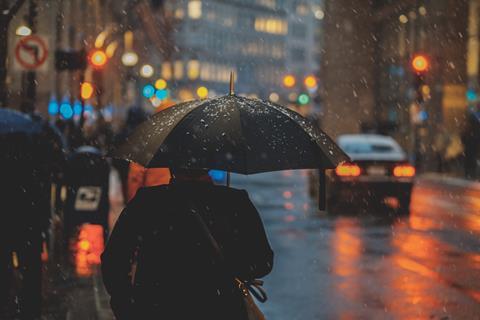 Openreach confirmed its fibre‑to-the‑premises (FTTP) footprint reached three million premises during July 2020, up from 2.6 million a month earlier. The division recently upped its Fibre First deployment target to 4.5 million premises by 31 March 2021 and 20 million premises by the "mid‑ to late‑2020s", "subject to the successful resolution of a number of critical enablers" (BTwatch, #313). In its recent Annual Report, published in early‑May 2020, BT confirmed the pace of Openreach's FTTP rollout rate had increased to 32,000 premises per week, up from 13,000 in January 2019.
Openreach updated on progress with FTTP deployment in a number of cities across the UK. The rollout has reached 80,000 premises in Edinburgh, 135,000 across Greater Manchester, and 40,000 in Coventry.
Openreach secured a contract extension with the Welsh government to deploy full‑fibre broadband to the remaining 5% of the country without access to superfast speeds. The latest deal — scheduled to be completed by June 2022 — will be funded by £30m from the government and European Union, alongside "additional investment" from Openreach.
Openreach is to deploy FTTP to 2,000 premises across rural areas of Devon and Somerset by the end of 2021, as part of Connecting Devon and Somerset's (CDS) new Fibre Extension Programme. The work is being partially financed by the re‑investment of £6m gainshare funding from Openreach, resulting from a prevailing take‑up rate of nearly 65%. CDS also signed off an extension contract with UK internet service provider Airband that will see FTTP rolled out to a further 6,200 premises in the counties by end‑2021.
Openreach placed an order for 270 fully electric Vivaro‑e vans and nine Corsa‑e cars with carmaker Vauxhall Motors. Openreach is also trialling six Ford Transit Custom plug‑in hybrid electric vehicles, adapted by Rivus Fleet Solutions (formerly BT Fleet Solutions, before its 2019 acquisition by private equity firm AURELIUS— BTwatch, #306–#307).
Ofcom withdrew one of BT's regulatory financial reporting requirements, which obliged provision of cost information for inclusion in calculations of how much the operator can charge for access to its ducts and poles. Ofcom said it has now developed a more detailed way of modelling BT's costs.
A spate of copper cable thefts were perpetrated in south‑east London between July 2020 and August 2020. Openreach has a partnership with independent crime‑fighting charity Crimestoppers (BTwatch, #228 and #266), which is offering a reward of up to £1,000 for information on the thefts.
Torrential rain caused an outage at a BT exchange near Edinburgh during mid‑August 2020, resulting in loss of service for approximately 100,000 customers. Service was restored the same day.
Suffolk County Council granted Openreach planning permission to redevelop the Four Acre site near Brightwell (and BT's Adastral Park research hub) into a training facility for drone pilots. Openreach uses qualified drone pilots to help deploy FTTP in difficult‑to-reach locations.
TalkTalk soft-launched Future Fibre-branded broadband packages based on Openreach's FTTP network, after kicking off customer trials of the service in December 2019.