ADTRAN kit up and running; Ofcom Connected Nations report shows full‑fibre progress; Gigabit Vouchers start showing worth.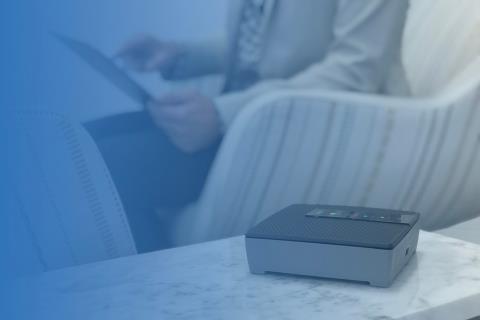 ADTRAN confirmed that Openreach had "switched on" its SDX Series of optical line terminals and MOSAIC Cloud network automation platform. Commercial launch of ADTRAN's GPON‑based fibre‑to-the‑premise (FTTP) equipment comes nearly a year after the supplier was selected by Openreach as its third vendor of fibre infrastructure, alongside Nokia and Huawei Technologies (BTwatch, #313). During the quarter ended 31 December 2020 (FY20 Q3), BT's infrastructure arm reported an average run‑rate of passing 42,000 premises per week with fibre, compared with 40,000 in Q2, and claims it is on track to achieve its 4.5 million passed target by March 2021.
Openreach tied with property developer Barratt Homes to ensure 'ultrafast' gigabit (300Mbps+) services are "installed as standard" across all of the developer's new build developments. The agreement was presented as "nationwide" and is expected to benefit 15,000 homes per annum. Hyperoptic and Virgin Media will also serve the same premises through the provision of access to physical infrastructure access (PIA) products from Openreach. ISPreview claimed that the latter is to make use of PIA, but has chosen to install its "own duct out of Openreach's boxes". For developers "registered with Openreach", installations of free FTTP technology are now mandatory for all developments with 20‑plus plots, which applies to the "majority of Barratt sites". Openreach recently capped the amount developers contribute to the installation of full fibre on smaller-scale developments (BTwatch, #309).
The UK passed 20% full‑fibre coverage in early-February 2021, marking more than a percentage point increase since the start of the year. Openreach has a target to roll out full fibre to 20 million premises — roughly 68% coverage — by the mid‑ to late‑2020s on the back of a £21bn infrastructure investment pledge (BTwatch, #313 and passim).
Openreach flagged the North Devon towns of Lynmouth and Lynton as the first in the UK to make use of the Rural Gigabit Voucher scheme. The UK government-funded voucher scheme subsidises fibre deployments in unconnected areas, and is set to be the principal area for government contribution during 2021 (BTwatch, #320).
UK regulator Ofcom released its Connected Nations 2020 report, highlighting the state of the UK's various network rollouts. Of the 50 locations with the slowest average broadband speeds, 42 are in Scotland. About 34,000 homes (1.2%) do not have access to "decent" broadband (average speeds of at least 10Mbps), down from 40,000 at the end of 2019.
Openreach will increase the prices for its top‑level provision from 1 May 2021. The change will affect all communications providers with a Service Maintenance Level 4 (SML4) agreement, which guarantees a six‑hour target turnaround for reported service issues.
Arsonists damaged Openreach equipment in Chelmsford, Essex on 1 February 2021. The attack left 2,700 customers without landline and broadband services, which took several days to restore. 2020 saw a number of attacks on telecoms equipment, particularly on 5G mobile masts, amid conspiracies linking the technology to coronavirus (BTwatch, #311–#313 and #318).