EE joins peers to lay out 4G small‑cell standards; BT flags potential commercial trials of Infinera XR Optics.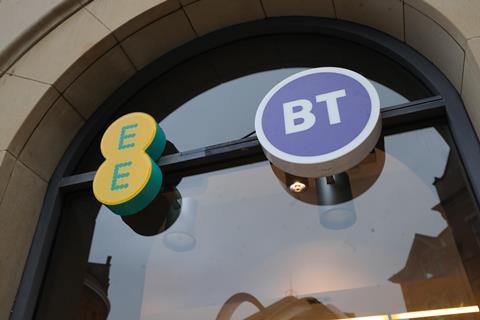 EE joined Telefónica UK (O2 UK), Three UK, and Vodafone UK to define a common technical standard for connecting in‑building 4G small‑cell radio solutions. The Joint Operators Technical Specification (JOTS) will be referenced by third‑party neutral hosts as a guide to providing better indoor coverage for UK users.
BT launched its quantum key distribution (QKD) trial, AIRQKD, alongside several partners, including Belfast's ANGOKA, University of Cambridge spinout Nu Quantum, and London‑based ArQit — all QKD specialist startups. Nu Quantum will provide the quantum components for the trial. The project is funded by Innovate UK as part of the government-backed National Quantum Technologies Programme. AIRQKD is one of several QKD projects involving BT, including a recent partnership with Toshiba Europe to trial a QKD integration with OSA Filter Connect (BTwatch, #316), and expansion of its ties with Bristol University (also partnered in AIRQKD) to research QKD at its enterprise campus (BTwatch, #317).
Ofcom confirmed approval of a spectrum trade between EE and O2 UK. EE applied in mid‑October 2020 to transfer unpaired 2.6GHz spectrum to its rival, with the regulator confirming the trade in early‑November, having received no objections from other operators regarding competition concerns.
Infinera flagged that BT had modelled its new XR Optics and conducted lab trials with the prototype. Andrew Lord, Senior Manager of Optics Research at BT, said the pilots sparked sufficient interest to advance to commercial field trials in the second half of 2021, after the product is commercialised. A paper on the trials is expected to be released at the ECOC 2020 specialist conference in early‑December 2020, co‑written by Lord. Infinera positions XR Optics as 'game-changing… revolutionary technology purpose-built to break the inherent limitations of traditional point-to-point optical transmission solutions… pluggable and software-enabled architecture designed to radically reduce the cost of deploying and operating optical networks'.
Bristol‑based mobile technology developer InterDigital announced its leadership of BT‑backed AIMM, the artificial intelligence (AI)‑powered Massive MIMO technology project. Supported by an Innovate UK grant, and part of the European Celtic Next research programme, BT joined AIMM in October 2020 (BTwatch, #317). The project will run for two years with a budget of £4.7m.
EE and Three UK's infrastructure services joint venture MBNL signed lease agreements with Birmingham City Council that will support a broader 5G rollout in the area from its parents. MBNL will upgrade 25 sites in the metropolitan district, with support from regional innovation hub West Midlands 5G. 15 sites will have been upgraded by the end of 2020, with the remainder in January 2021.