Swantee eyes BT wholesale customers, Pourrat urges EV grants, Group supports new employee saving scheme.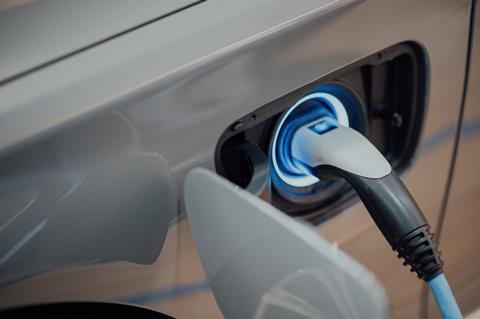 In an interview with Telecom TV, Olaf Swantee, the recently appointed Chairman of Community Fibre (and former EE Chief Executive), talked about the fibre altnet's short- and long-term strategy. While Swantee said Community Fibre's initial focus is on providing affordable high‑speed broadband to residential users in multiple dwelling units in London, he described the enterprise market as an "important part of our strategy", and indicated that it was intending to target Openreach wholesale customers "over time". Minority BT stakeholder Deutsche Telekom and private investment firm Warburg Pincus recently acquired a controlling stake in Community Fibre, providing investment of £400m to help support the altnet's goal of passing one million premises with full fibre by the end of 2023 (BTwatch, #315).
BT is trialling two electric vans from the London Electric Vehicle Company (LEVC), as part of a pilot also involving DPD, Octopus Energy, and Royal Mail. The VN5‑based TX electric taxi vans, due to go into production in November 2020, will be used by BT for engineering and logistics support in Wrexham and Yorkshire. BT is a founding member of the UK Electric Fleets Alliance, established during June 2020, and Openreach recently placed an order for 279 EVs with carmaker Vauxhall Motors (BTwatch, #313 and #315). Cyril Pourrat, Chief Procurement Officer at BT, has called on the UK government to extend grants for EVs, and support the roll out of public charge points, to help the operator meet its target of becoming a net zero‑carbon emissions business by 2045 (BTwatch, #300).
BT is participating in a trial of a workplace savings tool from UK government-backed pension scheme trustee National Employment Savings Trust (NEST). The operator is helping NEST's research into a "rainy day account model" through which participants accumulate savings via payroll deductions made directly to "sidecar" accounts, with additional savings moved into a pension account after reaching a predefined level. BT reportedly confirmed it had started offering the service to "most" of its UK staff.
Mariya Tsantikos, Senior Procurement Manager, Marketing at BT Group, is one of three nominees for The Future Leader Award at the upcoming World Procurement Awards in November 2020. Tsantikos said she had been nominated for the award because of her "strong procurement leadership" of the BT brand refresh rolled out in 2019 (BTwatch, #305).
[Further reference: Olaf Swantee gives the lowdown on Community Fibre — Telecom TV, 21 September 2020; Next generation leaders: Meet 3 rising stars of procurement — Digital Procurement World, 2 October 2020; Nest Insight shares early findings from sidecar savings trial — Nest Insight, 8 October 2020; BT calls on staff to start rainy‑day fund — The Times, 13 October 2020; LEVC trials VN5 electric van with BT Group — London Electric Vehicle Company, 15 October 2020.]