BT backing off office space rental plans, SEC exit nears, rival TalkTalk set to de‑list.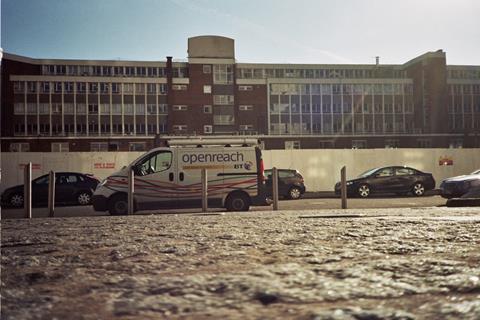 BT Group took the final steps towards deregistering its US equity securities with the US Securities and Exchange Commission after the filing of a Form 15F request. BT began the process of reregistering in August 2019 (BTwatch, #306), and expects confirmation of the de‑listing within 90 days. The decision to deregister is intended to reduce the Group's reporting costs and complexity.
BT Group has reportedly reduced its space requirements for a new office block set to be developed in Manchester, UK. Developers English Cities Fund (ECF) revised a planning application for an office block at the New Bailey development site, reducing the building from twelve storeys to ten, apparently as a result of BT, as the anticipated tenant, reducing its leasing commitment. With the operator's plans for streamlining its office estate already underway, the adoption of remote working practice gaining traction, and the prospect of further reductions in Group headcount may also have contributed to the Group's decision.
BT Group rival TalkTalk received a preliminary offer from investment fund Toscafund Asset Management to acquire the altnet and take the business back into private ownership. Toscafund is offering 97p‑per‑share for the business, and the board is considering the proposal. A condition of the proposed deal is that it gains the support of TalkTalk founder and Chairman Sir Charles Dunstone. Dunstone holds a 30% stake in the business, while Toscafund has also built up a 30% interest. The investment firm previously attempted to take the business private with an offer of 135p‑per‑share in 2019, although the offer was rejected. The lower bid still features a roughly 25% premium on TalkTalk's current valuation, and comes as the UK sector begins to consolidate around converged fixed‑mobile players, presenting a rising challenge to TalkTalk as a value market‑focused fixed‑line operator.
BT in Northern Ireland is supporting a competition led by local seed capital investor TechStart Ventures, and the Belfast Harbour port authority intended to identify technology solutions for port workers. The winner is being offered a £75,000 grant to develop an Internet of Thing project, with BT providing 5G access and business advice and support.