Group steps up re‑skilling effort in bid to dampen impact of cost cutting; Procurement team seeking to re‑think the RFP.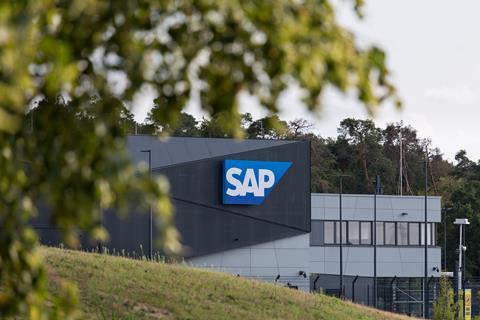 Alison Wilcox, Director of Human Resources (HR) at BT, highlighted the operator's ongoing deployment of "learning management" software from SAP, as part of a broader reskilling effort. The project — which forms part of a wider‑scale enterprise software overhaul by BT, based on SAP software — is believed to be seeing the Group deploy multiple SuccessFactors modules, including a training platform offering executives "unlimited" digital content from LinkedIn Learning and other sources. BT Technology is also thought to be using "workforce development" services from Pluralsight, to advance staff training. Wilcox flagged the moves during the Group's recent Digital Impact & Sustainability briefing, saying the Group was investing in "near‑term retraining and skill building", to help employees become "future‑ready" and reduce the need for redundancies under BT's workforce downsizing programme (BTwatch, passim). BT said in 2020 that it was working with SAP to transform the applications underpinning various corporate functions, including finance, procurement, and workplace management, and indicated the systems will go live during 2021 (BTwatch, #309 and #313). It previously flagged the SAP HR engagement in 2020 (BTwatch, #318).
Adam Brown, Head of BT's Digital Procurement Garage, flagged a desire to revamp the Group's request for proposal (RFP) system as part of plans to make its buying function more agile and efficient. Speaking during a recent Sourcing Industry Group webinar, Brown indicated he was keen to find Garage partners that can help improve BT's sourcing processes, and particularly the "super complex end of massively complex RFPs", where operators have been "stuck with the same paradigm… for years now". There "must be a better way and a different way", he said. Brown disclosed the operator had reviewed about 180 businesses when selecting partners for the Garage, which was launched in 2019 as a fast‑track transformation initiative within BT Procurement (BTwatch, #313–#314 and #318). Beyond sourcing efficiencies, he noted risk management was a "big thing" for BT Procurement, noting three of the Garage's four existing members — consultancy PRISM, cyber‑threat analysis specialist Darkbeam, and supplier mapping startup Versed AI — concentrate in that area. He added he was "hugely keen to solve" supplier intelligence challenges, saying the Procurement team spends an "awful lot of time researching… information about the market [and] where it is going".
Former BT Chief Executive Gavin Patterson again praised the USA's entrepreneurial culture during an interview with online outlet Tortoise. "There are not many 'true growth' companies listed in the UK", he said, adding that "you're probably better off listing in the US". He also used the platform to highlight the innovation-friendly environment of Silicon Valley, which he has previously said "rejuvenated" him (BTwatch, #315). Patterson is currently President and Chief Revenue Officer at Salesforce, a role that he said has given him a "hunger for work — a hunger for life".