New procurement team hiring; revamp of Plymouth office by 2022; BT hoping to go greener through PPAs.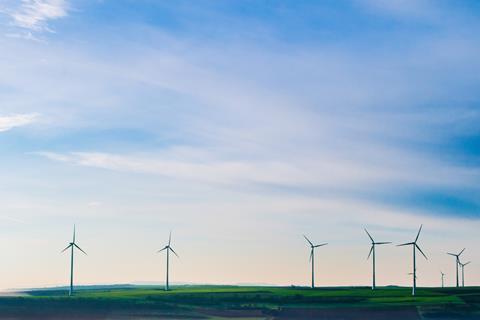 BT is ramping up recruitment for BT Sourced, its new standalone purchasing business based in Ireland (BTwatch, #317). The Group said it was seeking to fill more than 70 roles for the subsidiary, scheduled to become operational in April 2021. The newly‑named entity is to focus on "strategic procurement" and stated "neutrality of operating at arms‑length allows us to re‑invent and reposition ourselves as procurement disruptors and trailblazers".
Plans for a "full refurbishment" of EE's contact centre in Plymouth were revealed. Building work will commence in summer 2021, and is expected to take twelve months to complete as part of the Better Workplace programme (BTwatch, #314–#315, #319, and passim).
BT published the results of a study by consultancy Hatch, which found that BT had made a £24bn "gross value added" contribution to the UK economy during the 2019/2020 financial year. The figure includes £10.1bn spent with UK‑based suppliers and £3.4bn paid to BT employees (including contractors). The report also highlighted that the operator supports approximately 300,000 full‑time UK jobs, directly and indirectly.
BT is extending the reach of its Care Home Companion initiative across the North‑West of England. Initially launched as a pilot in parts of North‑East England in June 2020, the initiative aims to combat loneliness in care homes by enabling residents to talk "regularly" with call centre agents. BT contact centre staff are so far said to have made 2,000 calls to vulnerable care home residents.
Former BT Chief Executive (CEO) Gavin Patterson said he loved "every minute" of the BT top job during an interview with the Sunday Times, but is by no means envious of his successor. "[I] was tired at the end of it", Patterson continued, adding "there's a reason why BT CEOs last five to six years". Now plying his trade as Chief Revenue Officer at US software giant Salesforce, Patterson has "rediscovered the joy of work", and has previously praised the innovation-friendly environment of Silicon Valley (BTwatch, #315 and #320).
Law firm Simmons & Simmons will reportedly represent BT in a dispute with Collective Action on Landlines (CALL) and lawyers Mishcon de Reya. CALL is seeking compensation for a segment of BT landline‑only customers that are said to have been subject to "historical overcharging" (BTwatch, #320).
BT noted that, as part of its September 2021 intake, it plans to take on more than 400 apprentices and graduates on top of the 1,600 hired over the past two years (BTwatch, #303). The 400 new positions will span the fields of applied research, customer service, cybersecurity, and engineering, based across UK. Openreach recently flagged an extensive headcount expansion plan, aimed at generating 5,300 new roles during 2021 (BTwatch, #319).
BT highlighted plans to increase its green energy usage. The Group currently holds corporate power purchase agreements (PPA) with five wind and solar plants, and is "looking for more". BT claims to source 16% of its electricity through PPAs, and hopes to become a net‑zero carbon emissions business by 2045 (BTwatch, #318 and passim).