Financial services business grows, US military renews contracts, McAfee flags BT role.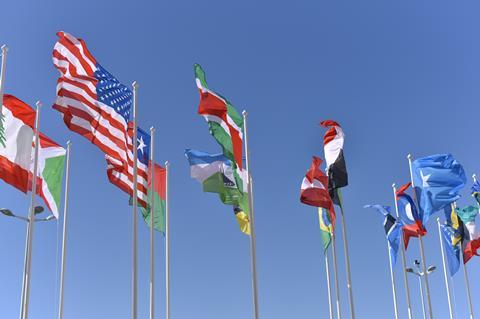 BT Global expanded its reseller agreement with cloud contact centre solutions provider Genesys enabling it to offer the full Genesys Cloud public cloud portfolio, including ongoing support. Both companies highlighted their longstanding relationship, which in recent years has seen BT offer the Genesys Engage customer experience platform to its customers as a Genesys Gold Partner.
BT Global secured contracts with the US Department of Defense valued at $850,000 (£650,000) between July and October 2020. The deals entail BT providing secure connectivity between US facilities both within the UK and between the UK and sites located in Israel and Norway.
BT won a seven‑year contract to provide the BT Trading unified communications and collaboration (UCC) platform to TP ICAP, a financial services infrastructure provider. A 700‑strong team will be provided with access to the platform, which includes remote working functionality, and is integrated with UC platforms from Cisco and Microsoft. BT also flagged automated compliance functionality ensuring voice recording and enforcement of associated compliance policies.
Equity valuation solutions provider EQUITY X joined BT Radianz Cloud, and data from the company's analysis and valuation database for corporate entities will now be accessible on the BT private extranet service for the financial services sector.
BT Ireland wholesale customer Pure Telecom expanded its relationship with BT and will now be able to offer retail services drawing on the SIRO high‑speed fibre network. BT is a reseller of ultrafast services from SIRO, a network joint venture backed by Vodafone and Irish utility company ESB, and will deliver access for Pure Telecom under the managed services deal, which is valued at up‑to‑€10m (£???).
Germany's telecoms regulator, the Bundesnetzagentur, sided with a group of operators including BT Global in deciding that the Deutsche Telekom exploits its market power through setting unreasonable service delivery deadlines for key elements of the wholesale product portfolio. The German incumbent will now be required to demonstrate it is more accommodating for requests to amend existing contracts to offer new services, and introduce new service level guarantees with clearer penalties for delays.
Following on from its selection as one of BT Security's Critical Partners for cybersecurity services, McAfee highlighted improvements to its Secure Access Service Edge (SASE) solution intended to ensure it integrates more easily with Software‑Defined Wide Area Networking services. It added that the BT partnership will see the operator promote SASE and cloud access security broker products from the McAfee portfolio to corporate customers in the midst of a transition towards cloud services.
Ahead of the acquisition of its Latin America assets by investment fund CIH Telecommunications Americas LLC BT sought to hire a new Senior Buyer for the region, with the goal of managing procurement processes and streamlining the supply chain in support of the sale of BT products and services. The role transitioned to CIH's new entity Sencinet, which will act as a channel for BT services in the region, on completion of the sale (see separate report).