Redcare goes all‑IP; Enterprise commissions 3D art for latest ad campaign.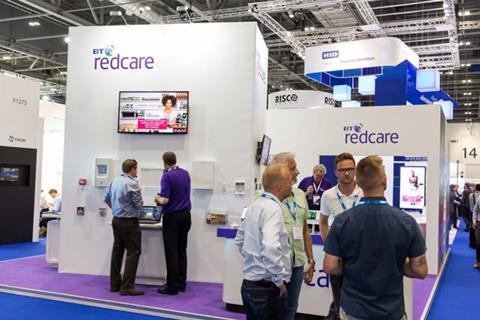 Security monitoring player BT Redcare announced a new alarm signalling offering branded Essential IP, which functions on all‑IP networks and 4G, "or a combination of the two". Essential IP, part of Redcare's Next Generation alarm threat detection portfolio, purports to provide enhanced monitoring capabilities, protecting against "all types of risk". It also transmits critical messages to alarm receiving centres at a faster rate than is possible over the public switched telephone network (PSTN), according to the announcement. Redcare has transitioned all of its products and services from PSTN to all‑IP. The marketing strategy behind the Essential IP launch was premised on communicating the benefits of the all‑IP voice environment to customers and proposing migration. Openreach is to shutter the PTSN by the end of 2025 (BTwatch, #317 and passim). Redcare, a former subsidiary of the defunct BT Ventures, is now thought to float independently within BT Enterprise (BTwatch, #318 and #320).
BT Enterprise commissioned perceptual artist Michael Murphy to produce a 3D hanging installation for its Connected Experiences campaign to promote customer contact solutions. The exhibit is located at The Old Truman Brewery art gallery in London, and uses materials such as computer keyboards and lanyard cables to display the word "Experience".