Carphone dumped, BT Mobile abandons premium services, BT Sport adds OTT interoperability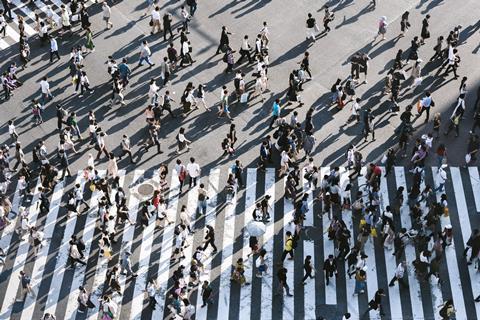 BT finally pulled the plug on its increasingly strained relationship with Dixons Carphone. In a brief statement, BT said it will not renew its contract with the high street retailer, preferring to focus on developing EE stores and online channels. The decision comes only a few months after Adam Coughlan was named Head of Dixons Carphone Partnership at BT Consumer (BTwatch, #313).
BT Mobile is directing 5G customers to EE plans with the incentive of a loyalty discount, after it reportedly removed 5G support for new customers from September 2020, as part of a "planned product simplification". A spokesperson for the operator told ISPreview that BT Mobile had updated its tariffs and launched a new plan, called Mobile Made Easy, in September 2020, offering three data bundles with "unlimited" calls and texts across a range of 4G handsets. The move appears a change of strategy for the Consumer division, which had previously flagged the inclusion of top‑of‑the‑line mobility in its premium home bundles and was pursuing convergence products for families (BTwatch, #296 and #308). A BT Consumer strategy update is due in October 2020, and further detail on the focus and priorities of the BT retail brands can be expected then, and will feature in a future BTwatch.
The BT Sport App is now available on the Android TV, Fire TV, and Roku platforms, to supplement existing interoperability with streaming devices including Apple TV, Google Chromecast, Microsoft Xbox, NOW TV, Samsung smart TVs, and Sony PlayStation. Customers with the necessary BT subscription and a 4K‑capable streaming device will also have access to BT Sport Ultimate, the unit's ultra‑high-definition, high dynamic range, and Dolby Atmos supported premium channel (BTwatch, #306).
Some BT Sport customers were restricted from accessing the BT Sport App via Microsoft Surface Go and Pro tablets, as a result of the operator's reclassification of the devices as laptops, rather than tablets. BT said it had given customers two months' notice before the block was introduced.
BT Sport secured exclusive UK broadcasting rights to V10 R‑League, a virtual motorsport competition devised by e‑sports specialist Gfinity in partnership with Abu Dhabi Motorsport Management. BT Sport tied with Gfinity in May 2020 to broadcast The BT Sport FIFA Challenge (BTwatch, #313), following a multi‑year sponsorship deal with the Excel Esports team in January 2020, but has indicated that it does not consider BT Sport a likely long‑term home for e‑sports, which are already heavily covered by free‑to‑access platforms (BTwatch, #309).
BT marked 999 Day by highlighting that its emergency call agents, based in six call centres across the UK, now handle 90,000 calls each day, with call numbers said to have jumped in recent years, from 25 million a year in 2000 to more than 33 million in 2019. The operator flagged it had trained an additional 100 staff during the COVID‑19 peak, when its emergency responders were said to be answering a daily average of 105,000 calls.