BT Sport offers helping hand to closed Scottish pubs; Disney's strategy shift makes impact for BT TV customers; Allera says Apple's entrance to the 5G device market has huge potential.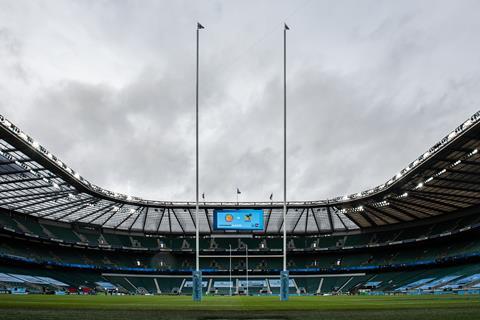 Mobile Broadband Network Limited (MBNL) was flagged to have run a machine learning (ML) trial in 2019, to enable predictive maintenance on cellular tower cooling systems as a way to prevent service outages. Artificial intelligence (AI) platform provider Kortical, enterprise automation specialist Blue Prism, and AI consultancy Greenhouse Intelligence developed ML algorithms to predict when fan or air conditioning units located in cellular mast cabinets are likely to fail and cause overheating, which can disrupt services. Since the trial, it now appears that MBNL is no longer using the Kortical solution. MBNL's trial was completed "some time ago", according to an MBNL spokesperson, who did not provide further details but said that "MBNL have a broad IT strategy that covers AI".
Ofcom closed an investigation into a mobile network outage that took place on EE's network in May 2019, after it concluded there was no evidence to suggest that BT had contravened its obligations.
BT Sport maintained exclusivity for the showpiece broadcast of the Premiership Rugby final despite claims the game may have ended up being shown on terrestrial TV. The BBC was said to have made preparations to broadcast the match live on BBC Two, but the offer was withdrawn by the league organisers, who said talks had merely been "exploratory". BT Sport's £40m‑a‑year Premiership Rugby contract expires at the end of the 2020–2021 season (BTwatch, #315 and passim).
BT Sport joined Sky Sports in waiving billing for hospitality businesses forced to close in Scotland's central belt, offering a break in payments "until the government's measures are lifted". BT Sport asked for a nominal 1% of standard fees for the period, and told those that have closed outside of the central belt (which includes Edinburgh and Glasgow) to contact their account managers to discuss a reduction in charges.
Walt Disney Company‑owned channels were pulled from BT TV packages on 5 October 2020 with the media giant concentrating efforts on its own Disney+ subscription‑based streaming platform. BT TV customers — and those of Sky Q — no longer have access to Disney‑owned channels and films unless they purchase an over‑the‑top Disney+ monthly subscription.
EE now has 5G network coverage in 112 towns and cities, said the operator. In October 2020, EE switched on the network in twelve further locations.
Mobile operator leaders expressed hopes for a consumer demand boom following Apple's 5G‑enabled iPhone 12 launch in October 2020. Apple's long-awaited move into the 5G‑capable device market was to be a "tipping point", according to Marc Allera, Chief Executive of BT Consumer. Johan Wibergh, Vodafone Group's Chief Technology Officer, described Apple's device as "more important" than any other. Despite hype around 5G speeds, consumer demand is seen as behind operator expectations: analyst groups Canalys and IDC reported that just 13% of new smartphones shipped in the first half of 2020 were 5G‑capable.
[Further reference: Investigation into BT's (including EE's) ("BT") compliance with its regulatory obligations under section 105A(4) of the Communications Act 2003 and General Conditions A3.2(b), A3.5 and A3.6 — Ofcom, 5 October 2020; The Walt Disney Company announces strategic reorganization of its media and entertainment businesses — The Walt Disney Company, 12 October 2020; BBC unhappy as Premiership Rugby drops 'offer' to show Twickenham final — The Guardian, 13 October 2020; Sky and BT suspend full billing — SLTN, 14 October 2020; Telecoms industry looks to Apple for 5G 'tipping point' — Financial Times, 14 October 2020.]