Brexit preparations; fairer price commitments; ESN deployment progress.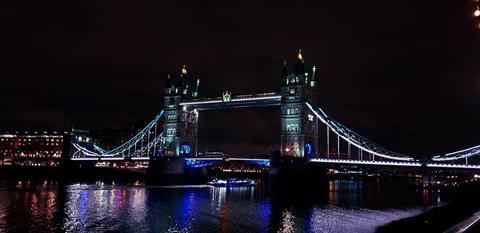 EE launched Digital Identity, a platform that aims to protect customers with a trifecta of anti‑fraud solutions. The operator described SIM-swap fraud as the platform's primary target, highlighting it includes a SIM Swap checker that can recognise when a SIM card was last changed. Other services include Call Divert, which scans for data suggesting that a call has been diverted, and Know Your Customer, which allows participating banks to cross‑check client information with an EE database.
Andrea Radrizzani, Chairman and founder of streaming challenger Eleven Sports, conceded that launching in the UK without first agreeing local distribution deals was a "mistake", and acknowledged that the country was "very difficult to enter" because of BT and Sky's dominance of the sports broadcasting market (BTwatch, #298 and #301).
The Advertising Standards Authority (ASA) upheld a BT Consumer complaint against two national press ads shown by Telefónica UK (O2 UK) in February 2020, relating to its deals for Apple iPad and Microsoft Surface Pro tablets. The ASA found the ads "misleading" regarding the cost of the products.
EE confirmed it does not plan to reintroduce roaming charges in Europe following the transition period relating the UK's departure from the European Union (EU) at the end of 2020, although this is subject to agreement of a trade deal. Local rivals Telefónica UK, Three UK, and Vodafone UK also pledged not to reinstate the fees.
BT's Smart Hub 2 broadband router was reportedly hit by a firmware bug in July 2020 that affected the speed profiles of some of the operator's fibre‑to-the‑premises subscribers, reducing broadband speeds to as low as 20Mbps. At the time, BT said it was "urgently working to resolve the problem".
BT Consumer and rivals Sky and TalkTalk committed to give existing customers access to 'new customer' prices, following an Ofcom review of broadband tariffs in the UK. The regulator also secured commitments from BT Consumer, alongside Sky, TalkTalk, and Virgin Media, to reduce prices automatically for out‑of-contract vulnerable customers.
BT Consumer's 1.3 million landline customers are reportedly being moved to the operator's new "Unlimited Minutes" £15‑per‑month call package from September 2020, which could equate to a higher fee of up to £4.50 per month for some users.
BT Sport partnered with Insight TV, a 4K ultra‑high-definition broadcaster, to co‑produce Ultimate Goal, a six‑part reality competition format to find new talent in women's football.
EE flagged the deployment of its 500th new site for the UK government's problem-ridden Emergency Services Network (ESN), in Glencoe, Scotland, and said it will be rolling out more than 100 new ESN sites in rural areas over the "coming months" (BTwatch, passim).
BT Sport aired the 2020 UEFA Champions League and Europa League finals for free during late‑August 2020, in 4K high dynamic range (HDR) format via the BT Sport app, BTSport.com, and BT Sport's YouTube channel, as well as on Virgin Media, on both small‑ and large-screen devices.