BT confirmed that DT CEO Höttges will resign from the BT Group Board, to be replaced by T-Sys CEO Adel Al-Saleh.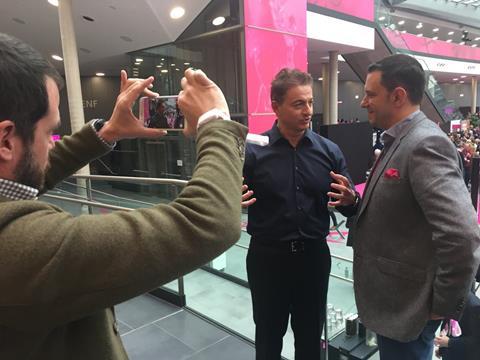 BT confirmed that Timotheus Höttges, Chief Executive (CEO) of Deutsche Telekom (DT), is to resign from the BT Group Board as of 15 May 2020, to be replaced by Adel Al-Saleh, CEO of T‑Systems International and a member of the DT management board.
The change comes four years after Höttges joined the board as part of the EE acquisition deal, which saw the German operator take a minority stake in its UK counterpart (BTwatch, #273). In a supporting quote accompanying the news, Höttges was quick to stress that his decision to step down was not based on any change in DT's approach towards the BT investment, but rather a reflection of the commitments he faces in managing the Sprint-T‑Mobile merger in the USA, and strengthening DT's European business.
Despite Höttges declaring his ongoing commitment to BT, there has been little tangible evidence of a close relationship between the two operators in the four years since the EE deal. T‑Systems, led by Al‑Saleh, is one area where collaboration has evolved, with interconnection agreements and reseller agreements unveiled in the early months of DT's involvement (BTwatch, #282, #284).
The news of the DT changes was accompanied by confirmation that Nick Rose is to leave the BT board as the reconfiguration of BT oversight continues (BTwatch, #311).
Former IBM-executive Al-Saleh joined DT in 2018, and recently had his contract extended in apparent recognition of progress in reforming long-time problem child T-Systems (Deutsche Telekomwatch, #67, #92). He is understood to retain a home in London, and was previously CEO of UK-based public sector outsourcer Northgate. At T-Systems, Al-Saleh is promisingly delivering on expectations of fundamental overhaul, but imagined M&A activity is less evident. His toolkit, including membership of DT's inner circle, should make him a capable delegate for Höttges, while his technocratic and globalist credentials could align well with BT CEO Philip Jansen (both have M&A-capped tenure in private equity outposts).