Key news from the past month from across BT and Openreach: Updated NCSC guidance welcomed by BT; European telcos join COVID track-and-trace effort; Consumer faces coronavirus response kickback; Enterprise gets HMRC contract.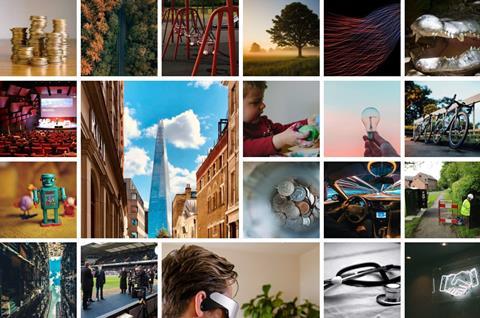 Group
Legal and regulatory
BT welcomed updated guidance from the UK's National Cyber Security Centre (NCSC) regarding use of quantum key distribution (QKD) security technology in industry and critical national infrastructure. The new guidance withdraws some previous restrictions on the use of QKD, but stops short of endorsing the technology as an enabler in government and military applications. BT was joined by ADVA, ID Quantique, KETS Quantum, Quantum Communications Hub, Senetas, and Toshiba Europe in a "QKD community" response, writing that the NCSC has recognised the "considerable progress made in QKD technologies over recent years". BT has been engaged in QKD research for some time (BTwatch, #255, #297, #305, #309, and passim). While QKD proponents are perceived to have faced challenges in finding a commercial model for the technology, the NCSC's change in stance could help drive deployments.
A pressure group is in the process of mounting a legal challenge against the UK government over the alleged health risks of 5G technology. Action Against 5G has hired leading human rights barrister Michael Mansfield to manage the case, and issued a Letter Before Action to the government, in preparation for an application to the High Court for permission to argue the case in full. The group is challenging the government's failure to take into account "extensive evidence showing radio frequency radiation from masts and wireless devices puts health and life at risk, carry out a full and independent examination of the risks, [or] properly inform the public of the dangers". An EE spokesperson responded by stating that "all wireless technologies are rolled out under strict, health-oriented guidelines… based on medical studies and reviewed on an ongoing basis… in line with advice from the World Health Organisation".
Coronavirus response
European telcos seek to coordinate track-and-trace
BT Group was among the operators named as supporting the European Telecommunications Standards Institute's (ETSI) new industry specifications group, Europe for Privacy‑Preserving Pandemic Protection (ISG E4P). The rapidly assembled group is intended to facilitate the coordination of proximity tracing applications developed across the continent and thereby help "break the chain" of COVID‑19 transmission.
Drawing on expertise from within its membership base in areas including cybersecurity solutions, e‑health applications, and emergency communications, ISG E4P will wrestle with the challenges of creating a framework supporting interoperability and security across proximity tracing apps developed on the basis of contrasting political views and fundamentally different technological principles.
The initial membership list shows 27 official ETSI members supporting the ISG E4P including Deutsche Telekom, Orange, and Vodafone, as well as BT.
The GSM Association is also reviewing operators' potential contributions to the field of contact tracing, focused on delivering data privacy and coordinating how the flood of data linked to the tracing process will be managed. This could cover practical steps such as ensuring that any data used for tracing is zero‑rated across all countries, and developing ways to use Wi‑Fi to offload data shared by devices.
Innovation
Mvine, a digital solutions platform provider, demonstrated its MSERV integrated pain management system at BT Customer Showcases, located in BT Group's Adastral Park research centre. The MSERV solution sees hospital patients self‑report pain scores, cutting consulting and administration workload for staff. London-headquartered Mvine has been an approved BT supplier for more than ten years, delivering numerous platforms including a human resources portal and mobile app, BT People Networks, and the Better Future Forum programme (BTwatch, #220 and passim). It began a tenancy at Adastral Park's Innovation Martlesham cluster of high‑tech startups in April 2019. BT Customer Showcases provide live demonstrations of solutions from Innovation Martlesham residents.
BT Consumer
Coronavirus response
A Plusnet employee who died from coronavirus in late‑April 2020 allegedly raised concerns about unsafe working practices at the operator's call centre in Sheffield in the weeks before his death. Paul Matthewman, who had no underlying health conditions, was said to have told family members that physical distancing and hygiene measures were not being adhered to at the site, and that hand sanitisers were "locked in a drawer so he had to bring in his own to work". He was also said to have asked managers if he could work from home, but was told "they didn't have the resources". A group of Yorkshire Members of Parliament wrote to the Prime Minister in late‑March 2020, highlighting what they considered unsafe practices at companies including Plusnet (BTwatch, #311). Plusnet responded by stressing it was enforcing adequate health and hygiene measures at its call centres, and that any employees that needed to self‑isolate could do so on full pay. More than 70% of staff at the facility in Sheffield were now said to be working from home.
EE and BT retail stores began re‑opening as part of a phased process. Following the reopening of two outlets in Northern Ireland on 8 June 2020, the operator said it would open half of its 90‑plus stores in England by 15 June 2020. A number of safety and hygiene measures were introduced, and said to have gone "over and above government guidelines", including: additional training for staff; footfall restrictions; use of EE's GreetMe virtual queueing system; screens; optional face coverings and visors for staff; increased cleaning and provision of hand sanitiser stations; and prioritisation of contactless payments. The stores will also utilise virtual demos. Local rivals Telefónica UK, Three UK, and Vodafone UK began to reopen their stores on 15 June 2020. Virgin Media confirmed it had taken the decision to permanently close all shops after the lockdown restrictions are lifted, to cut costs.
Philip Jansen, BT Group's Chief Executive, reportedly warned consumers to be on their guard over coronavirus-related scams. While stressing that BT blocks more than 4,000 cyberattacks a day, its systems are unable to prevent phishing emails and calls. The comments followed the UK's National Cyber Security Centre's (NCSC) launch of a Suspicious Email Reporting Service in April 2020. EE, and the UK's other mobile operators, recently began working with the Mobile Ecosystem Forum, NCSC, and financial services industry to address fraudulent SMS scams seeking to exploit the pandemic (BTwatch, #312).
Innovation
Matt Stagg, Director of Mobile Strategy at BT Sport, talked up the opportunity to democratise sports broadcasting in the 5G era by reducing the barriers to entry for grassroots or lower league coverage. Stagg noted that 5G‑based untethered cameras offer a low‑cost opportunity for smaller clubs to provide coverage on YouTube, for example. BT Sport itself has been prompted to evolve its own technical roadmap and consider using a mix of untethered 5G and fixed cameras. In higher‑profile competitions Stagg sees greater "creative opportunities" for directors with 5G cameras, and more flexibility for camera operators to take audiences to new places, such as meeting a team bus as it arrives at the stadium.
Legal and regulatory
A reported £300m takeover of football club Newcastle United was thrown into doubt after the World Trade Organisation (WTO) responded to complaints regarding links between the prospective buyers (Saudi Arabia's Public Investment Fund) and streaming piracy in the country. The news came after BT and Sky reportedly lobbied the US government to investigate allegations that the buyers were tied to the beoutQ service, which grants illegal access to live sport aired by the two broadcasters. The WTO has since found a clear legal link between the Fund and the illegal service.
Partnerships
BBC and ITV's joint BritBox service was added to YouView for BT TV subscribers, as part of a phased rollout. The video-on‑demand offering is now available on BT's T2100, T2200, and T4000 devices, costing £5.99‑per‑month after an introductory 30‑day promotion. BT and EE are distribution partners for BritBox, which was launched in November 2019 (BTwatch, #308). BBC and ITV co‑own the joint venture, while terrestrial broadcasters Channel 4 and Channel 5 are content partners.
EE partner Evolving Systems flagged an extension of a contract. The US‑based software and services provider said the new, multi‑year managed services agreement "significantly expands" its "collaborative engagement" with EE. The mobile operator originally contracted Evolving Systems in July 2018, to help with SIM activation services — including the implementation of the supplier's Tertio Service Activation software. It seems that EE decided to renew the contract after "witnessing cost savings as compared to alternative methods". These alternatives apparently included the recruitment of an in‑house team to perform the same tasks.
BT Sport tied with e‑sports specialist Gfinity to broadcast The BT Sport FIFA Challenge, a series of celebrity‑led e‑sports programmes. The six‑episode series, based on EA Sports' FIFA 20 game, covered a four‑team tournament between teams captained by members of the BT Sport football and rugby talent team. BT Sport and Gfinity co‑produced the series remotely, and are working on further concepts for competitive gaming and the broadcast of e‑sports. Jamie Hindhaugh, BT Sport's Chief Operating Officer, reiterated the coronavirus crisis had forced it into exploring new types of content. Hindhaugh recently indicated that BT Sport was looking at e‑gaming formats and the operator recently agreed a "multi‑year" sponsorship contract with e‑sports team Excel Esports (BTwatch, #309 and #312). Nevertheless, BT Sport is not considered a likely long‑term home for e‑sports, which are already heavily covered on free‑to‑access platforms including Twitch and YouTube. "I've not had many people knocking on my door wanting to pay for something they can get for free," noted Hindhaugh.
BT Enterprise
Channel
SYSCONFiG, a Gloucestershire-based white‑label and cloud‑based telecom solutions provider, launched a fixed-mobile convergence (FMC) service for resellers on EE's network. The off‑the‑shelf FMC service was released via mobile virtual network enabler Transatel (part of the NTT Group).
Contracts
HM Revenue & Customs (HMRC), the UK government's tax authority, was said to have awarded BT a £14.4m contract extension relating to provision of wide area networking. The deal, understood to have been awarded at the end of the 2019 and to run until 2022, will be delivered in partnership with London-based cloud specialist hSO. Although the UK government is moving away from the IT services mega‑deals of the past, as part of its Technology Sourcing programme, it appears to be adjusting to its new approach, with HMRC also awarding multi‑million-pound contract extensions to Accenture, Capgemini, and KCOM during 2019.
Plymouth City Council awarded BT Enterprise a contract to deploy a full‑fibre network connecting 131 public sector sites across Plymouth, South Hams, and West Devon. The rollout is scheduled to begin in October 2020 with management and oversight carried out by Delt Shared Services. The deal comes after the Council, together with National Health Service (NHS) Devon Clinical Commissioning Group, the University Hospitals Plymouth NHS Trust, West Devon Borough Council, South Hams District Council, and Delt Shared Services, secured a £2.2m grant from the Department for Digital, Culture, Media & Sport. BT was said to have committed to more than £22m investment in the region's communications network over the next few years.
BT Global
Partnerships
Asset management technology provider VALK partnered with BT Global to make its distributed ledger technology (DLT) services available on the BT Radianz Cloud. The tie-up enables Radianz community members to access VALK's DLT technology, which is based on the open source blockchain platform Corda and purports to speed up the process of buying or selling unlisted company shares. VALK claims to be the first Corda provider to join Radianz Cloud, adding new capability to the IT services portfolio for financial exchanges, brokers, institutions, and clearing and settlement houses. "DLT has seen a significant surge in interest among our clients, with an increasing number of firms leveraging it for real‑life applications or R&D activities", said Michael Woodman, Managing Director, BT Radianz. Other recent Radianz partner additions include Activ Financial, Gemini Trust, and Vela (BTwatch, #296, #297, and #303).
Openreach
Legal and regulatory
Clive Selley, Chief Executive of Openreach, continued to call for fibre players to receive an exemption from business rates in order to reduce the cost of installing cables (BTwatch, #310 and passim). In an article penned for The Telegraph, he added the COVID‑19 pandemic to the list of reasons to eliminate what he regards as a punitive cost. Selley estimated that removing business rates on new fibre installations would enable Openreach to upgrade the equivalent of three million more homes. "If we're looking for ways to boost Britain's bounce‑back to economic health, it could be one of the big antidotes we need", he concluded.
People
Openreach retracted an effort to implement annual leave changes after criticism from the Communications Workers Union (CWU). The CWU expressed its "anger and dismay" at the 1 May 2020 announcement of what it called a new "hard‑line stance" to annual leave. It claimed the move was made without consultation with the union and described it as a "knee‑jerk reaction" to the COVID‑19 lockdown. The proposed changes, which have now been reversed, included a block on leave rollover and a requirement to take 50% of annual leave by September 2020.
Research and development
Openreach submitted plans to overhaul its Brightwell site, apparently with a view to part‑emulating the ecosystem development focus seen at BT's nearby technology and innovation hub at Adastral Park. The redesign, which is awaiting approval by the local council, will reportedly create a faux street, dubbed "Openstreet", to enable practical demonstrations of technologies and systems. It will also see an upgrade of existing site facilities. Ahmed Mohamed, Head of Open Innovation at Openreach, said that "our vision is for somewhere our chief engineers can get together as a business to work on new things, test future products, [and] join forces with our suppliers to try out ideas". There is also a community and education angle, with Openreach planning to open the site for school visits.