BT Enterprise successor Rob Shuter to land at the start of February.
Shuter and Chief Digital & Innovation Officer Harmeen Mehta fill out Jansen's A-Team, leading "furious" pursuit of transformation goals.
New hires complement other Group rising stars, adding gusto to the Jansen manifesto.
Rob Shuter, the incoming BT Enterprise Chief Executive (CEO), is to arrive at the operator on 1 February, marking another step towards completion of the team BT CEO Philip Jansen hopes will fulfil his vision for the Group.
Shuter, formerly CEO at Africa and Middle East telecoms player MTN Group, will replace the retiring Gerry McQuade. When the switch was announced in August of last year, Jansen indicated Shuter will have licence to make changes at Enterprise, giving him the "opportunity to look at the business with a fresh set of eyes and think what he wants to do with that business" (BTwatch, #315). Since then, the division has seen continued struggles amidst "reduced business activity" in a pandemic-affected market, but also redoubled efforts to refresh the product portfolio with a digital twist (BTwatch, #317). The turbulent journey out of the current crisis is likely to provide Shuter with opportunity to quickly make his mark as Jansen progresses his transformation plans.
New fuel injection for transformation plans
Shuter's installation is coming just weeks ahead of the arrival of another new member of the Group Executive Committee, Chief Digital & Innovation Officer Harmeen Mehta. The two external hires are likely to provide a new outsiders' view of the business and, almost three years into the Jansen era, give fresh impetus to BT's transformation programme.
After joining in January 2019 to undertake a fact-finding mission, Jansen fully took the helm of BT a few weeks later, declaring intent to accelerate the restructuring programme that was already underway at the operator. His first mission, though, was to underpin the fragile foundations of the Group and many of the initial changes occurred behind the scenes.
In undertaking this, Jansen relied on the leadership team in situ on his arrival, and the commitment of this grouping to supporting transformation may have been heightened by the fact most were relatively new to their roles. The CEOs at Consumer, Enterprise, and Global had been in their posts for 18 months or less when Jansen took over from Gavin Patterson, and even Openreach veteran Clive Selley had then only recently had to adjust to taking charge of a more independent, legally separate access services business. Already in the early stages of reforming these businesses, the Executive Committee could be seen as fellow travellers, along with CFO Simon Lowth who has worked on changing the culture of BT's finance department since his arrival in mid-2016 (BTwatch, #274 and passim).
Now, though, it appears Jansen is moving on to a new phase of transformation, and in a bid to accelerate a change of perceptions of BT, he is bringing in more external voices, notably with experience in emerging markets, where dyed-in-the-wool attitudes to the role of operators are less entrenched. This suggests that Jansen's ambition to shake the telco up — and employ Group-wide transformation, digitalisation, and simplification — is moving up a gear.
Jansen's super six
When at his most passionate Jansen often stresses he and BT will work "like fury" to achieve its goals, and across the Group, executives beyond the top table are responding to his exhortations.
In addition to Mehta and Shuter, the new hires on the Executive Committee, TelcoTitans has noted other stars rising across the Group that can be seen to be coming through with transformative projects that will be instrumental in creating tangible change to accompany the ambition.
These include: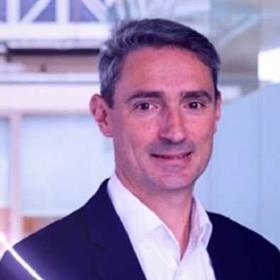 Cyril Pourrat, Chief Procurement Officer, who joined from Sprint in 2019. Since arriving, he has aimed to revamp the Group's buying function through digitalisation, breaking down silos, and side-stepping legacy processes and tech. As part of this, he established the Digital Procurement Garage, a chamber for collaboration between the Group and startups that deliver benefits and changes to traditional systems in the department (BTwatch, #313). Even more drastically — and controversially — Pourrat is masterminding the creation of a semi-independent, Dublin-based procurement business set to carve out buying responsibility across a wide array of goods and services. Again, digitalisation and automation appears a top priority for the ProcureCo (currently known as The Faraday Procurement Company, though official branding has not yet been confirmed — BTwatch, #317 and #318).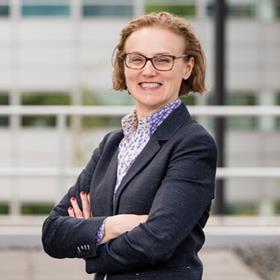 Maria Grazia Pecorari, Managing Director (MD), Strategy at BT Global, who is heading up the new DigiCo platform at the heart of the division's transformation, built on virtualisation, big data, and AI. Leveraging Global's NetCo connectivity foundations, DigiCo is managing internal digitalisation and delivering to customers a platform enabling transition to the cloud alongside a refreshed, software-driven product portfolio. Pecorari's DigiCo is also providing tools enabling Global's ThreatCo cybersecurity business to launch innovative new services such as the imminent Eagle-i platform, with aim to create a virtuous circle by embedding the managed networked services provider more deeply within its customer base.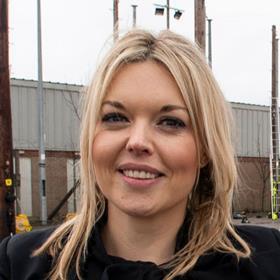 Katie Milligan, MD, Customer, Commercial & Propositions at Openreach, who has been at the business for over a decade, most recently taking on an additional role as Chair of the network provider's Scotland Board (BTwatch, #319). It is her work heading propositions that is influencing the future of the division, and the momentum of fibre deployment. Milligan was the architect of the wholesale volume deal that saw altnets finally embrace superfast services, and although attempts to replicate this for full-fibre have been frustrated by competition law challenges, she remains in a key position to fulfil Jansen's ambition for Openreach to secure "brilliant" volume contracts with communication provider customers.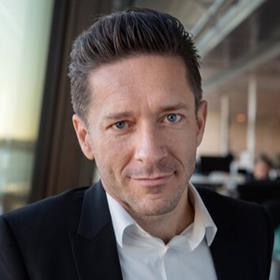 Christian Thrane, MD of Marketing at BT Consumer, who is among the fresher faces in divisional CEO Marc Allera's gang. He joined from Telenor Sweden early in 2020, leaving his Chief Marketing Officer post (a position he has also held at Malaysian operator Digi Telecommunications — BTwatch, #314). Primarily, his focus appears to be agility through digital transformation, highlighting the benefits of BT's Simplify programme, for example, at his first BT Consumer Business Briefing event in October 2020 (BTwatch, #319). Perhaps fittingly for a role with the UK incumbent, he has in the past spoken of "late-mover advantage", hinting at a willingness to invest in technology leveraging others' experience.