While uncertainty remains over many of BT's European government projects, a renewed contract with NATO demonstrates Global Services' ongoing ability to support intergovernmental entities.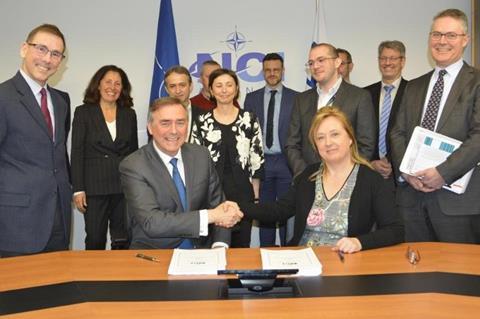 BT Global Services signed a three-year deal worth €5.9m (£5.1m) with the North Atlantic Treaty Organisation's (NATO) Communications and Information Agency to offer support services. While the telco described the deal as an expansion of its responsibilities, specific details of the contract were not disclosed.
The latest agreement builds on the two companies' existing relationship, after BT Global Services signed a five-year, €47m agreement with NATO in March 2012 to supply an international communications network across 70 locations in NATO countries and the Balkans (BTwatch, #231). NATO is also a long-standing client of BT Global Services for data, voice, and secure video conferencing services (BTwatch, #2005.02 and 2008.01).