Wholesale Mobile Connect, pitched as "comprehensive cell site connectivity portfolio for 5G deployment", slated for launch in 2021.
Fully-managed service targeted at MNOs.
Division embraces open RAN technology.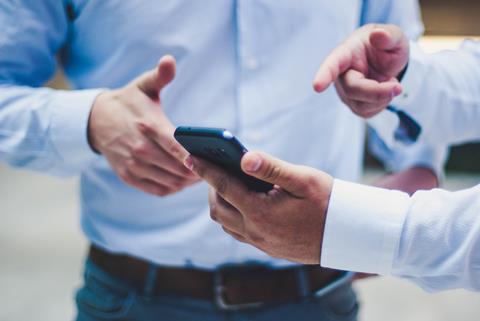 BT highlighted intent to launch BT Wholesale Mobile Connect (WMC), targeted at mobile network operators (MNO), which it described as a "comprehensive cell site connectivity portfolio for 5G deployment".
Lynn Lin, Senior Manager for New Business Strategy & Development at BT, provided only a few details in a LinkedIn post. WMC will become commercially available sometime during 2021 — no firm launch date was provided — and will embrace open radio access network (RAN) interfaces developed, among others, by 3GPP and the O-RAN Alliance.
O-RAN Alliance, an industry group fostering the development of open, disaggregated RAN tech, counts BT among its members (BTwatch, #310). Names of potential WMC suppliers were kept under wraps, although Lin stressed the importance of being able to mix and match different vendors' radio units, distributed units, and centralised units.
Although Lin did not explicitly mention the Facebook-backed Telecom Infra Project (TIP), BT is also increasingly collaborating with other members of the grouping to develop 'open' 5G networks. BT co-chairs both TIP's vRAN Fronthaul and End-to-End Network Slicing project groups.
In 2019, BT Wholesale trialled shared vRAN solutions for MNOs, developed in partnership with Mavenir, which were intended to provide hosted open fronthaul solutions at major indoor locations, with a view to incorporating 5G connectivity when available, and the latest offering may be an evolution of this partnership (BTwatch, #303).
In it for the X-haul
Built on fibre from BT Enterprise, WMC offers similar 'X--haul' throughputs for macrocells or small-cells, with the notable exception of an additional 1Gbps backhaul option for small cells (see table). Lin referenced fronthaul latency time requirements of 50–100 microseconds, but it was not clear what latency times WMC might offer 'end-to-end'.
Metro-area 5G transport is also part of the offering, as well as "low-cost automation of operations", although Lin did not elaborate on any aspects of pricing.
Instead, she emphasised that WMC was a fully managed service, "enabling advanced capabilities of flexible end-to-end network slicing and massive rollout", as well as helping to "bring overall benefits of edge-cloud computing to the RAN and core".
Horses for X-haul courses. WMC 5G capacity check list
Source: BT.
Macrocell

Fronthaul

Midhaul

Backhaul

25Gbps / 10Gbps

10Gbps

10Gbps

Small cell

Fronthaul

Midhaul

Backhaul

25Gbps / 10Gbps

10Gbps

1Gbps / 10Gbps

Ken has been writing about developments in the fixed and mobile markets for over twenty years. He has been a contributor to TelcoTitans since 2015.