Increasingly UK-based contact centre employees to see performance analysed with customer experience-focused analytics software.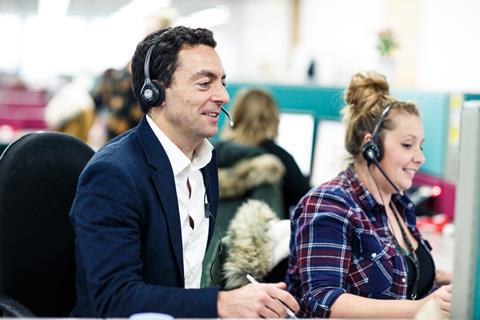 BT Group is deploying a unified performance management and workforce optimisation solution from cloud and on-premises software provider NICE across its contact centres serving BT Consumer lines of business. The new system, which has already been implemented at EE, is to encompass 22,000 call agents across the division.
The NICE Performance Management (NPM) platform brings together performance metrics, such as first contact resolution, average wait and handle times, conversion rates, and calls per hour, into a single source to provide a comprehensive view of an organisation's operations and individual employee performance. The system uses analytics to draw insights from both employee metrics and the correlation between them, and constructs key performance indicators, which are expressed as weighted goals that can be tracked, to drive employee engagement and performance. If a goal is not met, the NPM automatically alerts the relevant employees and provides the drivers behind the results.
The NPM system can be integrated with other services from NICE, including the provider's complementary NICE WFM, NICE Engage, and Nexidia Analytics solutions that the Group began deploying across its contact centre operations in September 2017 (BTwatch, #289), in addition to third-party data sources.
Israel-based NICE, which claims in excess of 25,000 organisations in 150 countries as customers, provides telephone voice recording, data security, and surveillance systems, as well as solutions to analyse recorded data.