BT TV reportedly entered talks with the US content platform, hoping to add the Netflix and Amazon Prime Video competitor to its roster.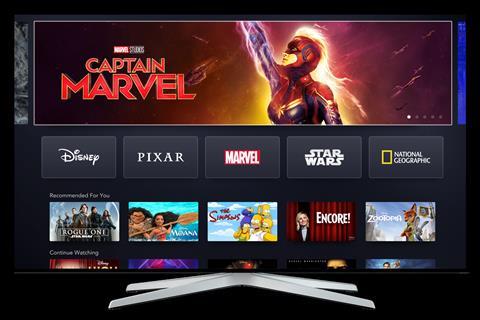 BT TV reportedly entered talks relating to the Disney+ content-streaming platform ahead of the European launch of the Walt Disney Company‑owned service in March 2020. Disney pursued an aggressive pricing and promotions model on its November 2019 launch in markets including Australia and the USA, and is expected to do similarly in the UK and European markets to compete with Netflix and Amazon Prime Video to rapidly build a substantial customer base.
When discussing the Disney+ talks, BT Consumer Chief Executive Marc Allera spoke of the vision to become a TV and streaming "super‑aggregator", pulling together existing tie‑ups with over‑the‑top subscription services on one platform. Though Allera also hoped to persuade Disney executives that BT's "significant scale and reach" would be enough to confirm a deal, it is far from certain that any form of exclusivity will be won given the precedent of the US content giant's American launch, which saw the service available across a range of platforms. However, operator Verizon was able to secure the position of exclusive wireless carrier partner in the USA, and EE may be aiming to develop a similar relationship in the UK. Meanwhile, in France, Disney has since entered an exclusive distribution deal with pay‑TV operator Canal+.
Disney+ will grant access to decades of content from Disney archives, including classic series and modern film franchises. The official launch price in the USA was under $7 (£5.35) per-month. The service was said to have signed ten million customers on the day of its launch, although many are thought to be exploiting promotions and extended discounts.