BT and Openreach support connectivity at Nightingale field hospitals, with Cisco a key partner.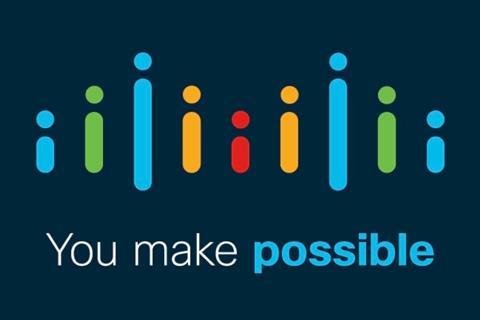 BT and its partners continued to support the UK's National Health Service (NHS), its staff, and other emergency and key workers during the coronavirus pandemic. BT Enterprise Chief Technology & Information Officer Fotis Karonis praised the UK's national response and cited BT's contribution to "more than 100 bespoke requests" from the government.
BT and Openreach worked to connect the temporary Nightingale field hospital at London's ExCel Centre, installing 1,000 IP phones and "high‑speed connectivity" with the help of technology partners. Cisco Systems provided its WebEx video conferencing platform for encrypted video calls and sharing, ensuring a fast emergency response without compromising patient privacy. The ExCel deployment will be copied, using a blueprint created by Cisco and the health service's innovation arm NHSX, for deployment at other field hospitals across the UK. As of late‑April 2020 there were ten such sites and BT Group Chief Executive Philip Jansen indicated that BT has been supporting connectivity for these locations too. Smart wireless solutions provider Vilicom UK flagged it had deployed in‑building wireless at two sites in Birmingham and Glasgow.
Block Solutions, an IT consultancy, supported Barts Health NHS Trust on the operations side of building the 4,000‑capacity field hospital at ExCel Centre. Alongside its own partner Connect IP, Block Solutions claimed to have participated in the installation of "1,000 switches, 500 wireless access points, 10,000 devices, 1,000 phones, and provided access for all Barts' clinical systems".
Though Openreach played its part in network infrastructure at the site, all mobile network operators (MNO) have been called up to increase the capacity of 4G networks in areas surrounding critical hospital infrastructure, as well as to expand support to the NHS in other areas. Vodafone UK claims to have doubled the capacity of the NHS 111 telephone advice service, which it manages (Vodafonewatch, #185). It and other UK MNOs, including EE, have also zero‑rated access to NHS online properties and offered expanded allowances and/or discounts to NHS staff (Telefónicawatch, #141). EE has committed to prioritising NHS staff in fixed‑line upgrades (BTwatch, #311).
Life Lines
Karonis also flagged BT's provision of tablets, with help from partners Google, Samsung, and enterprise mobile platform provider MobileIron, to Guy's and St Thomas' NHS Trust. By providing 4G‑enabled tablets secured with Android Enterprise, BT is supporting the Trust's Life Lines project, which enables video calling between intensive care patients and their loved ones.