BT Sport snag exclusive rights for Fury vs Wilder rematch.
Also picks up NHL rights.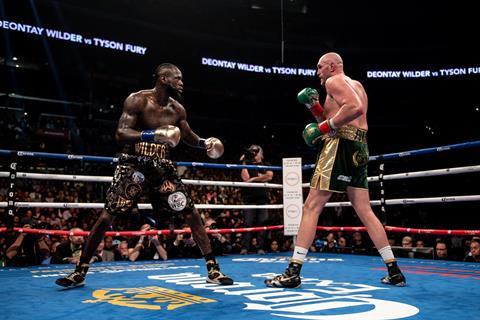 BT Sport reportedly won a bidding war with Sky Sports to snag exclusive rights to broadcast the heavyweight boxing rematch between Tyson Fury and Deontay Wilder to be held in Las Vegas, USA during February 2020. According to the Daily Mail, Sky submitted a bid of £10m to secure exclusive rights to broadcast the fight in the UK via Sky Box Office. In what may be an example of boxing hype transferring into a telco environment, the paper said the Frank Warren-owned Queensberry Promotions, Fury's promotor, decided to stay with BT because of the wider availability of BT Sport's Box Office, which is available to both BT customers and non‑subscribers on a pay‑per‑view (PPV) basis through the BT Sport Box Office App. Details of the contract with BT were not disclosed, but the operator and boxing promoter have an established broadcasting partnership. BT charged £19.99 on a PPV basis for the first Fury–Wilder fight in December 2018.
Warren and BT Sport have also collaborated on boxing television deals linked to the BoxNation digital channel (BTwatch, #281 and #296). There was further speculation that the decision may have been related to Fury's commercial relationship with the World Wrestling Entertainment (WWE), with which BT Sport signed a deal in early‑January 2020 (see separate report). It has been widely reported that Fury may be planning to take part in the WWE's WrestleMania event in April 2020.
BT Sport also agreed a contract with subscription broadcaster Premier Sports to broadcast National Hockey League (NHL) matches. The sub‑licensing deal will enable BT to air two live matches per week from the US‑Canadian league, alongside coverage of the NHL's Stanley Cup finals and the All‑Star Game.