Security division launches new managed SD-WAN with Fortinet Secure SD-WAN built-in.
New service pitched as being able to "de-risk digital transformation investments" made by BT Global customers.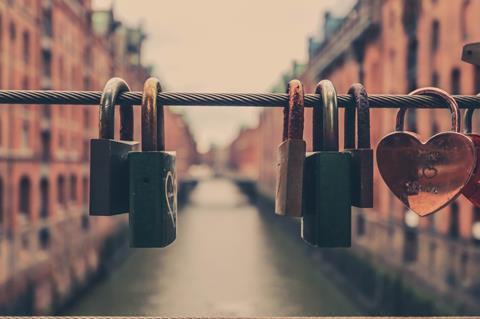 In another move to beef up its cybersecurity credentials, BT Security launched a new managed software-defined wide area network (SD-WAN) service "powered by" Fortinet, a longstanding BT partner.
The SD-WAN hook-up was framed as "enhancing" BT Security's Managed Firewall Service through the addition of Fortinet Secure SD-WAN, and that the new managed SD-WAN service allowed organisations "of all sizes" to deploy networks and security in a "single converged solution".
According to the official announcement, SD-WANs pose a greater security risk than traditional networking because they typically have a "wider attack surface". The upshot, in turn, is that "traditional perimeter-based security is insufficient".
Fortinet added that "organisations that have chosen to solve this issue by overlaying security as an afterthought are realizing they have introduced unnecessary cost, complexity, and cyber risk into their network".
"Our new managed secure SD-WAN service with Fortinet increases our customers' choice of secure and reliable connectivity solutions to support their digital transformation", maintained Kevin Brown, Managing Director at BT Security. He added the Fortinet's Secure SD-WAN approach "offered customers the ability to de-risk their digital transformation investments and create outstanding end-user experiences".
Fortinet Secure SD-WAN was pitched as having a number of benefits, including:
Improved performance and experience through configured capabilities to prioritise business-critical traffic and real-time services for "optimised network and application performance".
Efficient operations, since customers can apparently manage all sites, troubleshoot and "enable Secure SD-WAN to new and existing branches easily using a single-pane-of-glass interface.
Natively integrated security through combining SD-WAN and security capabilities in a "unified solution".
Reduced costs and improved return on investment by deploying a single integrated security and network WAN edge solution.
The addition of Fortinet Secure SD-WAN gives another product for BT's fairly new Security Advisory Services to walk through with potential enterprise customers. As with BT Security, Security Advisory Services sits within BT Global, and was flagged at launch as part of an "ongoing expansion" of BT's cybersecurity capabilities, which will offer "strategic security guidance and solutions to organisations across the globe".
Fortinet in BT's good books
In August 2020, BT Security unveiled a slimmed-down list of 15 key security service providers, which included Fortinet (BTwatch, #315).
BT Global apparently undertook a full-scale appraisal of security suppliers in the context of the wider security vendor ecosystem, and slimmed down its network of solution providers with the aim of simplifying security decisions for its customer base.
BT identified three tiers of security partners:
Critical Partners: Fortinet, McAfee, and Palo Alto Networks.
Strategic Partners: Cisco Systems, IBM, and Microsoft.
Ecosystem Partners: Check Point, CrowdStrike, F5, ForeScout, Netscout, Okta, Qualys, Skybox Security, and Zscaler.
In March 2021, BT added Acronis and Illumio to its security partner line-up. Hybrid cloud storage solutions player Acronis provides its artificial intelligence-powered, anti-malware-protected storage backup tool to BT Security, while Illumio's Illumio Core micro-segmentation solution is to underpin BT Security's Managed Micro-Segmentation Security product.

Ken has been writing about developments in the fixed and mobile markets for over twenty years. He has been a contributor to TelcoTitans since 2015.