BT and longstanding partner the University of Suffolk launched the DigiTech Centre, to train 145 apprentices and 500 students.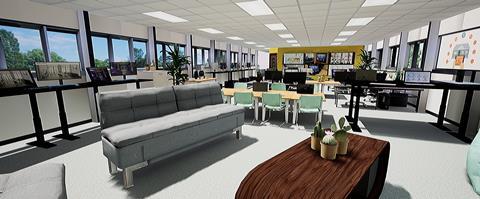 BT highlighted the launch of the DigiTech Centre at research and innovation campus Adastral Park, via its partnership with the University of Suffolk. The Centre, set to open its doors in January 2021, will be a training facility for university students and graduates, as well as BT apprentices. Eventually, it will host 500 students and 145 apprentices a year, doubling as the University's ICT and Digital Creative department.
Activities will include a tie-up with UK police forces to develop cybersecurity and forensics training programmes, and an ecology and wildlife study. The facility will also include an artificial intelligence (AI) and data science education centre.
"If this is as successful as we hope it will be, it could be absolutely transformative. What we can offer for the region is a massively differentiated offering from an academic perspective, in the environment of business. We have massive ambitions across the east to be that leading ICT innovation hotspot. We have all the ingredients to make that happen."

Lisa Perkins, Director for Research & Innovation at BT.
The DigiTech Centre is the result of investment from the New Anglia Local Enterprise Partnership, which contributed £6.5m in "capital growth funding".
BT already has substantial and growing apprenticeship and in-house training schemes. In 2019, BT claimed to employ 1,600 apprentices and graduates (BTwatch, #303). In the Group's financial year to March 2020, it reported that 3,800 new apprentices and 500 graduates were "taken on". It also described itself as "one of the UK's leading private sector employer of apprentices", citing its recruitment and training of 3,000 engineers in the twelve-month period.